Gaming Performance using Oblivion
Oblivion has never been kind to Intel's NetBurst processors, but it loves the new Core 2 processors: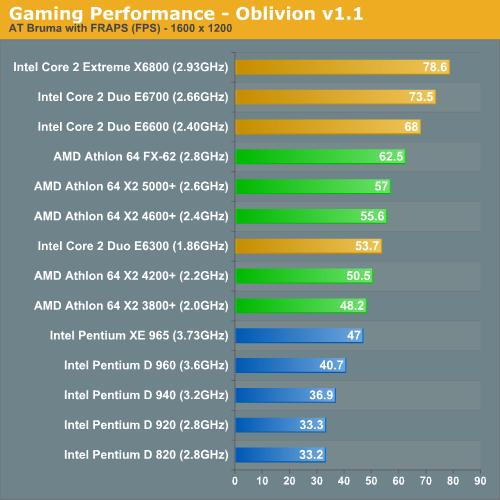 Our first test is the "Town" benchmark we used in our Oblivion performance guides. Here the Core 2 Extreme X6800 manages a 26% performance advantage over the FX-62. While the E6600 is still faster than the FX-62, the E6300 loses a few places and finds itself offering performance somewhere in between the X2 4600+ and the 4200+. Keep in mind that our Oblivion tests are hand run using FRAPS so the variance between runs is much higher than normal; differences of up to 5% should be ignored to be on the safe side.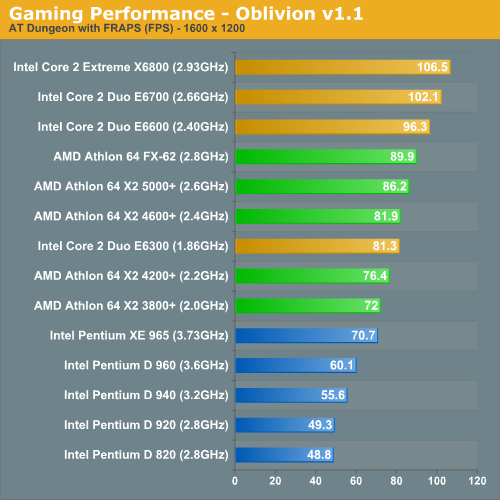 In our "Dungeon" test, the Core 2 Extreme continues to dominate the charts, as do the E6700 and E6600. Once again we find the E6300 around the X2 4600+ in performance.