We have already covered numerous topics in our
Computex Preview
and first
Computex Review
articles, but we've still only scratched the surface of what was shown at Computex. Today we will be looking at a few of the memory and multimedia products we located in our travels throughout the various show halls.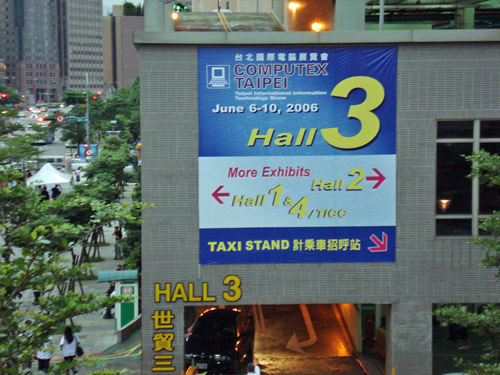 With the majority of the show focus on Core 2 Duo and its related peripherals, it was difficult not to be swayed into strictly reporting about what is looking to be a very impressive product rollout by Intel this summer. However, in the majority of our talks with the various motherboard manufacturers, all of them were discussing the upcoming marketing campaign for Intel's ViiV initiative. Armed with incentives from Intel and a growing interest by consumers for Media PCs, expect to see a flood of ViiV certified systems launching later this summer and into the holiday season. We will be looking in depth at these products along with the AMD LIVE! Program starting in July, with several upcoming articles centered on PC based digital entertainment products for your home.
We'll begin with a look at some of the many multimedia products we saw on display.
Multimedia Products:
ACER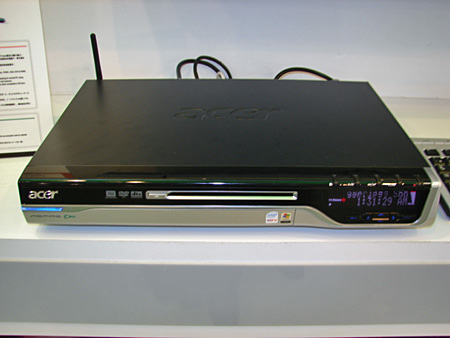 One of the more interesting ViiV media center products we saw in our travels was the Acer iDea 500 multimedia gateway system. The product is powered by an Intel Core Duo (Yonah) processor sitting in an Intel 945GT based motherboard. The system features digital or analog audio (Dolby Digital Live / DTS Connect) with up to 7.1 HD output along with DVI-I, HDMI, component video, composite video, S-video, and SCART output ports. We will be taking a closer look at Acer's other products and discussions with Mr. Jackson Lin, V.P. of Digital Display & Peripherals, in a follow up article.