Abit: Intel Motherboards
Abit is launching three different product lines this summer consisting of the Max, Fatal1ty, and Guru series. The Max series is targeting the overclocking enthusiast, Fatal1ty is for the gaming enthusiast, and Guru is the general computer user. Within the Fatal1ty series are three separate product groups based upon features and price targets; Champion, Professional, and Performance.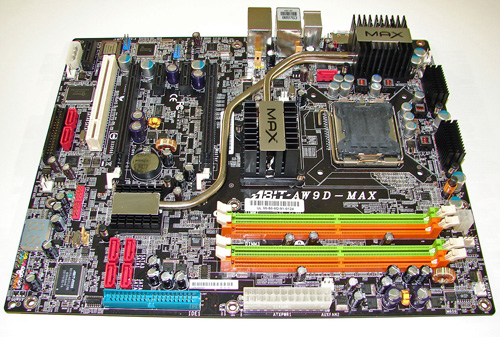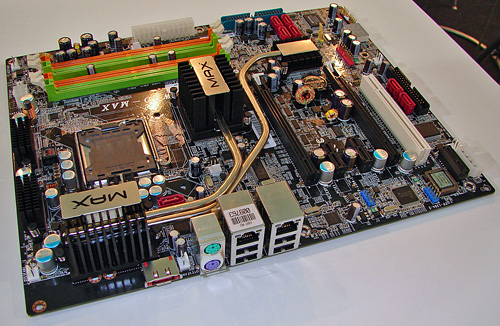 This is Abit's top of the line board featuring the Intel 975x and ICHR7 chipsets, ATI CrossFire support, silent OTES 2 cooling, OC Strips, uGuru clock, and AudioMax Technology featuring a separate riser card for the Realtek ALC882M HD codec. The memory slots will actually be colored coded black and white on the production series boards. Availability will be in early July with pricing around US $230.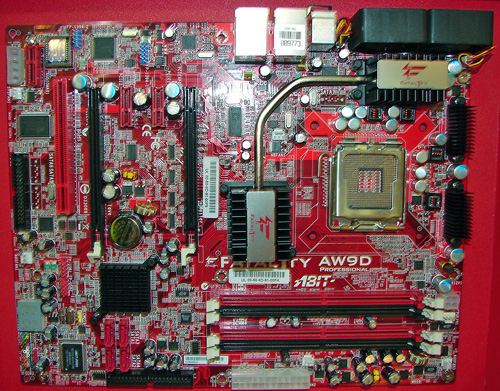 Abit's Fatal1ty Intel series features the Fatal1ty FP-A90 board with the Intel 975x and ICH7R chipsets along with Guru 2005, ATI CrossFire support, and AudioMax technology. Availability will be in July with pricing around US $215.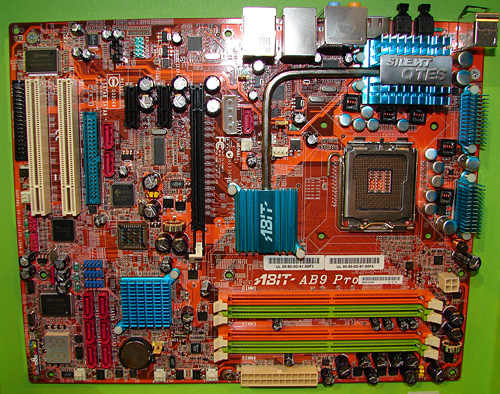 Abit's top of the line Intel 965 board is the AB9 Pro that includes two additional SATA 3Gb/s ports from a Silicon Image 3132 chipset along with one port SATA 3Gb/s and PATA (Ultra DMA 100) support from the J-Micro JMB363+ chipset. The PATA port is located in a very awkward position.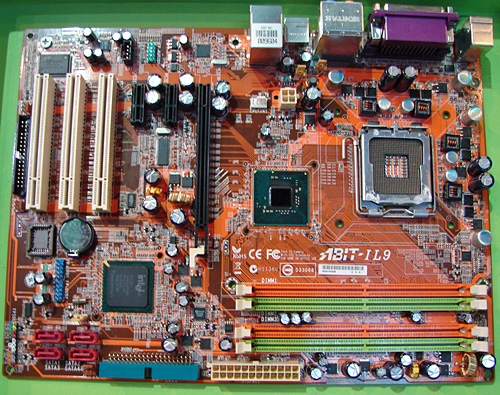 One of Abit's more budget minded Intel chipset Core 2 Duo boards will be the IL9 featuring the 946PL and ICH7 chipsets.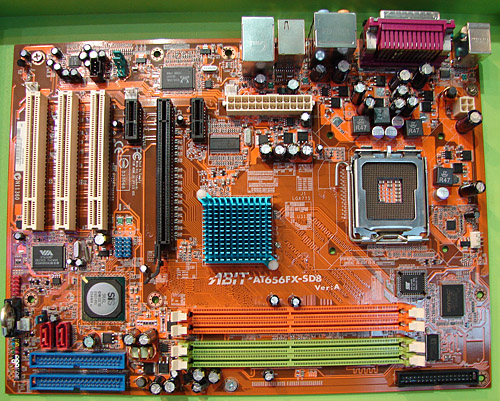 An interesting development in the low end boards that will support Core 2 Duo is the SD8 Pro that features the SIS 656 Northbridge and SIS 966L Southbridge. Expect to see this board retailing around the US $55 range and offering decent performance for a budget board.