Gaming Performance
Next up was gaming performance, and of course using our own game demos. We tested everything at 1024 x 768 since we only had a single 7900 GTX per system at our disposal.
We already knew to expect solid Quake 4 performance out of Intel's Core architecture, and the Core 2 Extreme X6800 does not fail us - offering just under 24% better performance than the FX-62.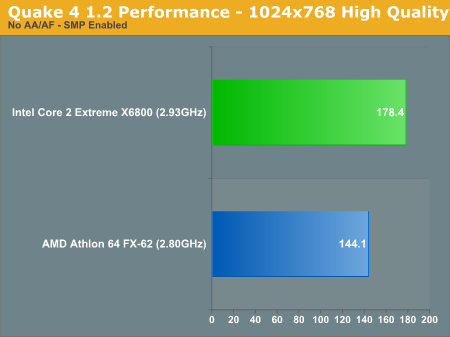 We've also already seen Conroe's performance under F.E.A.R., and with the latest 1.05 patch performance is in line with our expectations: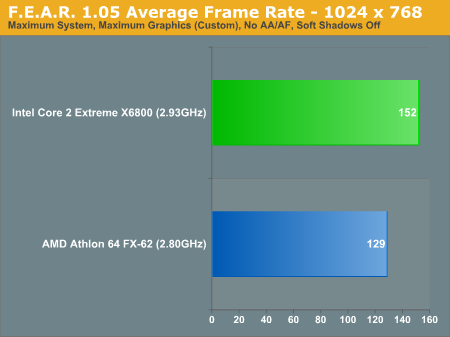 Core 2 Extreme boasts a 17.8% performance advantage over the FX-62 in average frame rate.
The minimum frame rate is significantly higher at 50.9%, and even after multiple runs the performance advantage was consistent: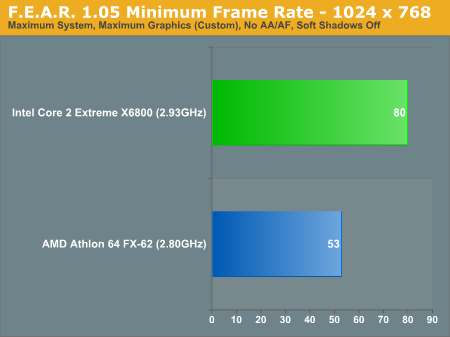 Finally the Core 2 Extreme system was able to boast a 14.2% higher maximum frame rate under F.E.A.R.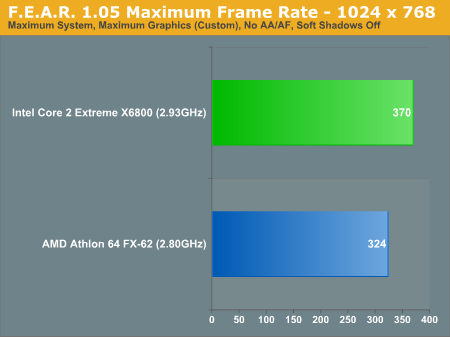 Our final gaming benchmark during our short but sweet testing period with the Core 2 Extreme was Battlefield 2, and its performance was in line with what we've seen in the previous two titles: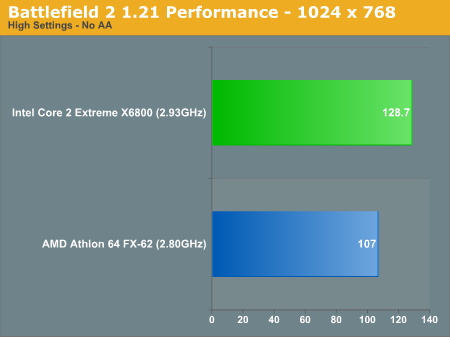 Intel's holding on to a 20.3% performance advantage under Battlefield 2.
We're still wary of crowning Intel the new gaming performance champion, especially without having run other very important titles such as Oblivion and Half Life 2: Episode 1, but until we can things are definitely looking extremely promising for the Core architecture.