ASRock
ASUS' low cost spinoff, ASRock, has done quite well since its introduction to the already saturated motherboard market. ASRock's designs continue to be extremely cost effective all while carrying ASUS' usual quality of engineering. First up from ASRock is a Conroe 975X motherboard: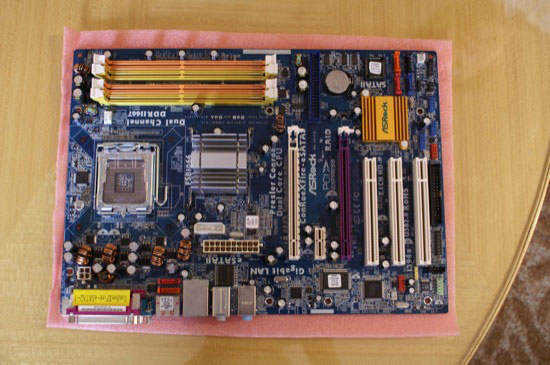 ASRock is working on a Broadwater board for Conroe as well, but in order to avoid competing directly with ASUS the Broadwater solution is being held back for the time being.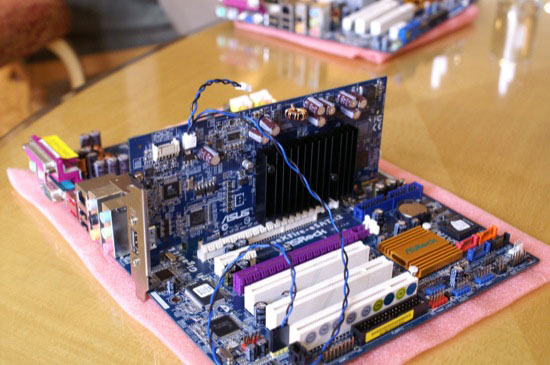 The ASRock 975X Conroe solution has an on-board SPDIF header that can be connected to a HDMI equipped video card (an ASUS solution is pictured above) to allow for digital audio passthrough over HDMI.
ASRock also showed us its new nForce 6150 based Socket-AM2 motherboard built in a micro-ATX form factor: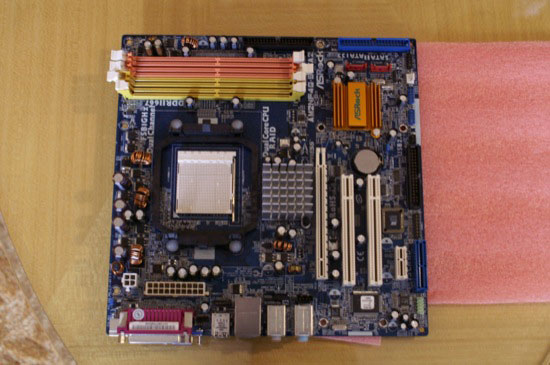 Remember ASRock's upgradable motherboard that allowed you to simply purchase a new CPU card and switch between sockets 754 and 939? ASRock showed us its new Socket-AM2 card for the Upgrade series motherboard: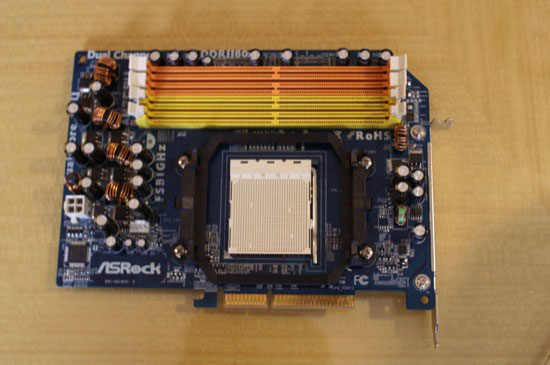 The AM2 card should be available almost immediately and priced as low as $40 - $50, however ASRock isn't sure if vendors will mark the card up even more due to its relatively low volume.