Gaming Performance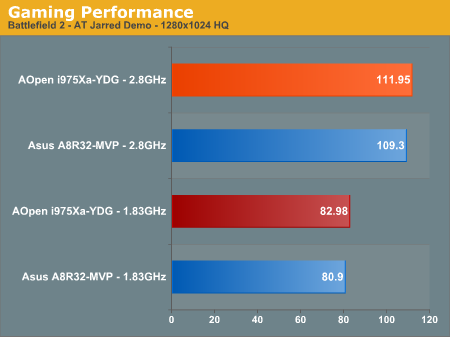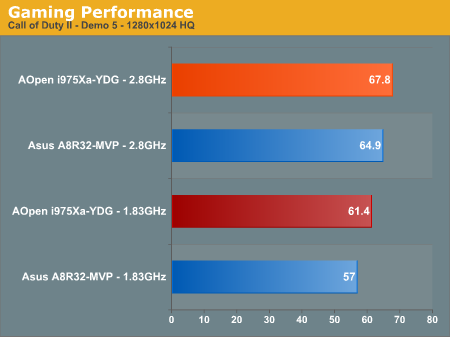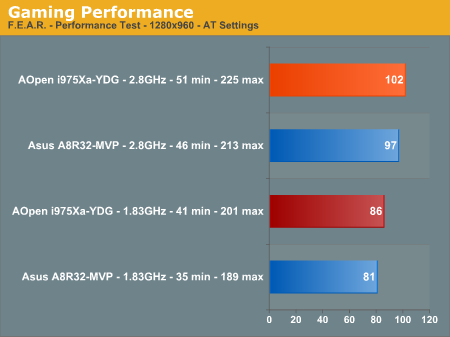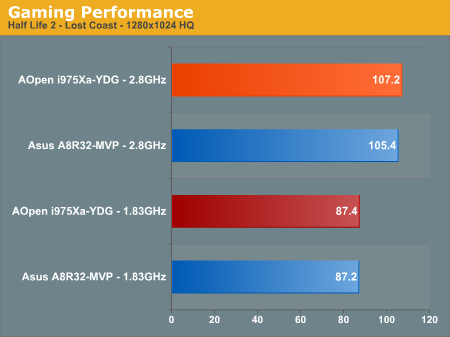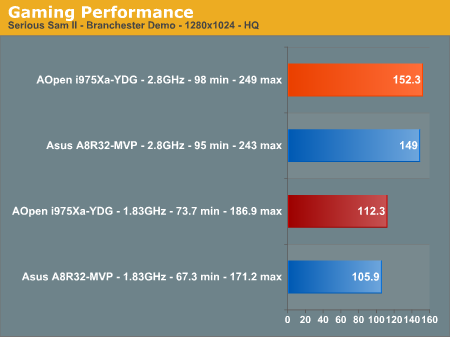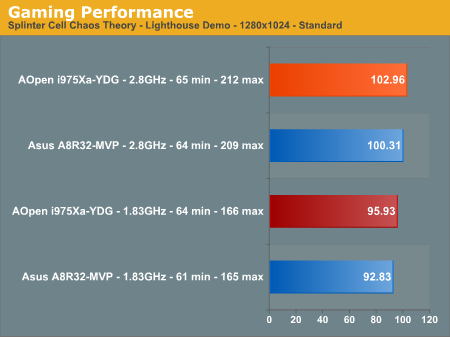 The overall gaming performance of an Intel platform for the first time in recent memory is equal to or better than the AMD based platform. These results are indicative of an optimized system as the Intel Core Duo responds very well to the i975X chipset with results from our 945GM platform performing equal to or worse than the AMD system. Considering the additional benefits of lower thermals and power consumption, a compelling case for Intel users can be made for purchasing this platform for gaming. It's worth noting that gaming code these days consists of a lot of integer instructions with much of the floating point work being offloaded to the GPU, and micro-ops fusion certainly appears to be playing a role in the stellar gaming performance of Core Duo.
CrossFire Performance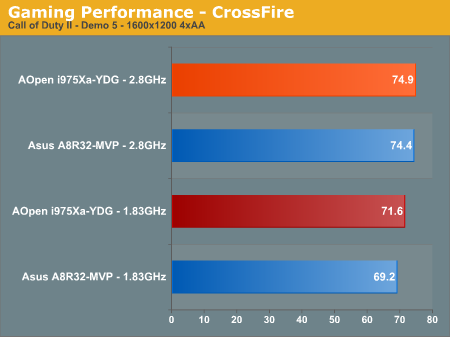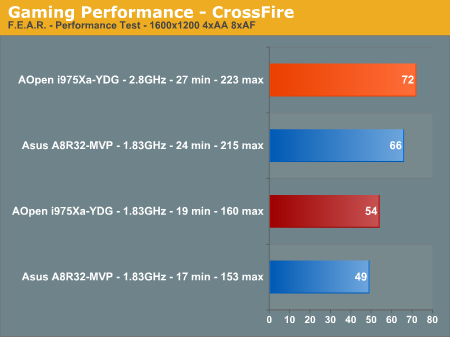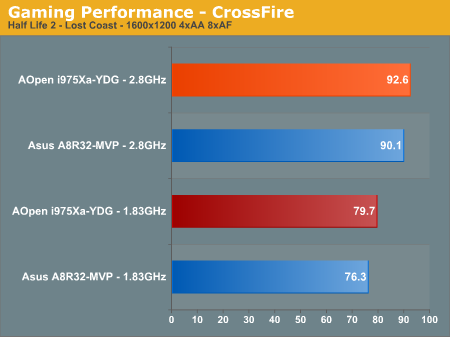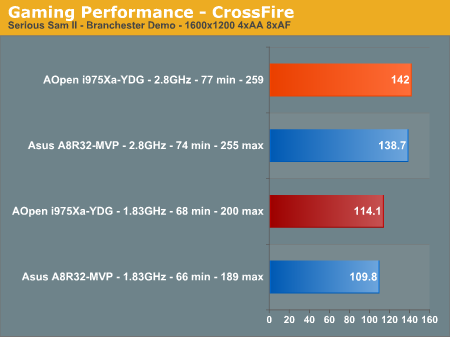 The performance pattern continues in our CrossFire benchmarks with the Intel platform slightly outperforming our AMD system in the stock settings and overclocked settings. We did note in our test results that CrossFire works extremely well on the Intel 975X platform and on our board once we figured out how to enable it. The instructions for enabling CrossFire on this particular board can be found in our final words sections. Needless to say, it was difficult to figure out, but once set up correctly we were rewarded with excellent scores.