Benchmark Results
The Opteron leads the way in every test, which isn't surprising. As we've said in the past the current Xeon is hindered by the front-side bus. Trying to shove a giant beach ball into a basket ball hoop - with thirty other people waiting to try the same thing - has a serious impact on scalability. All of the tests are fairly consistent, and the Opteron averages a 36-51% lead over the Paxville system.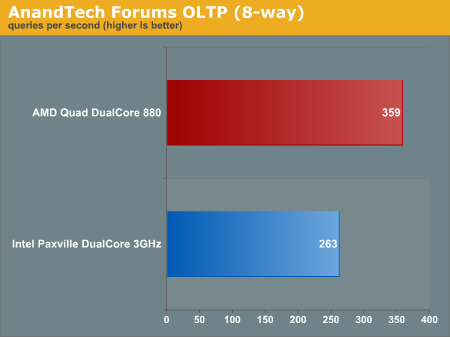 The forum test represents a medium workload OLTP application, and the Opteron comes out ahead by approximately 36%.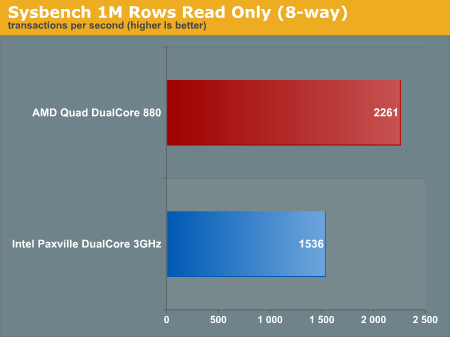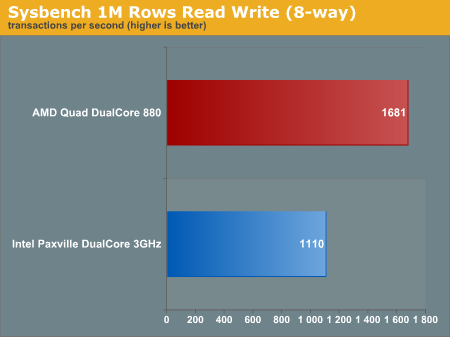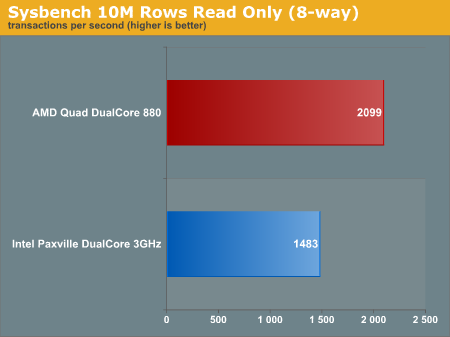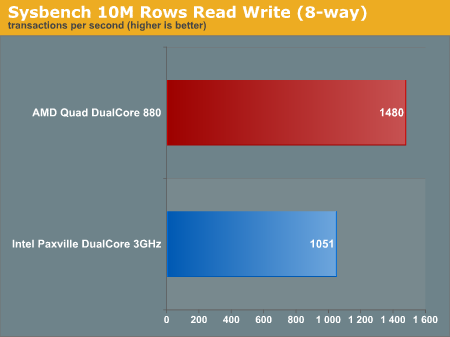 Opteron averages anywhere from 40-51% over Paxville during this test, representative of a medium workload OLTP application.