VF700-Cu-LED
With so much Zalman equipment already in this setup, it seems almost silly
not
to go all-out at this point, so that's exactly what we decided to do.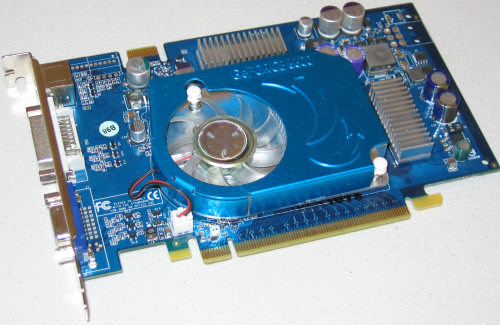 Although it's been on the market even longer than the CNPS-9500, we still think that it is worth looking at the also popular VF700-Cu GPU cooler, for as we'll see, it can dramatically improve temperatures and noise levels coming from the graphics card.
The hardest part about installing the VF700 for many cards is probably simply getting the stock cooler off the graphics card safely. Many stock coolers have a strong adhesive-style of thermal paste holding the cooler in place, which can make removing it potentially dangerous. One simply has to be careful to pull slowly and apply enough of a twisting force to prevent damaging the core of the processor.
The back plate is held in place using special nuts, which are threaded on both sides. The one on the right in the following picture has already been screwed in place, while the one on the upper left corner only has one of the rubber washers installed so far.