Cebit will begin today with a major announcement by nVidia - the launch of the 7900GTX and 7900GT video cards. At launch every 7900GTX you see will be based on the nVidia Reference Design. Later manufacturers will introduce some of their own unique designs to the 7900GTX market. For that reason we didn't try to get pictures of every 7900GTX or 7900GT we saw.
The 7900GTX is a dual-slot design with 512MB of memory. In fact, it is surprisingly the only 512MB part in the new nVidia lineup. The cooling design is just like the earlier, and impossible to find, 7800GTX 512MB. Basically the 7900GTX is a die-shrink to 90nm with the clocks increased to 650/1600MHz.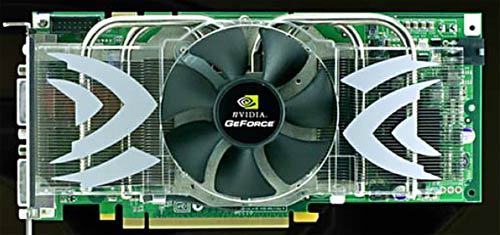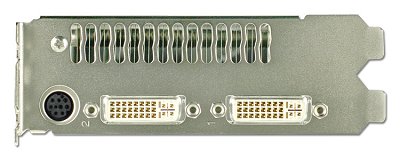 The 7900GT is a very interesting card - single slot, 256MB memory, the same 24 pipes, but 450/1320MHz clocks instead of the 650/1600MHz of the 7900GTX. We grabbed some images of the front and back of the 7900GT, and you can find more information about the 7900GT in our launch review.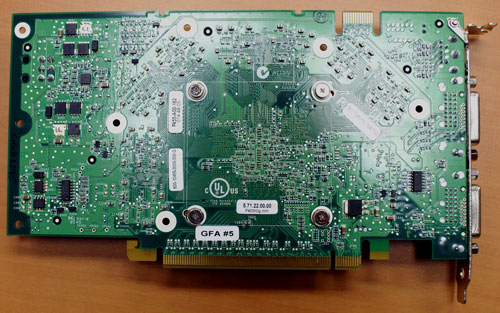 Every major nVidia partner will be showing the 7900GTX and GT at Cebit, which feature a die-shrink to 90nm, which allows faster clock speeds than the 7800 series. One thing we don't yet know Is if the 7800GTX will remain a real part, or whether it will disappear into "limited availability" as the 7800GTX 512MB did. We should all have answers to this question soon enough.
The launch is expected to be a hard launch, like recent nVidia and ATI introductions, with product available for sale on launch day. MSI and Gigabyte are two tier 1 manufacturers that will definitely have 7900GTX/GT cards available at launch. The usual nVidia partners will also be stocked up for 7900GTX/GT sales.
With ATI's recent price cuts a very interesting battle is shaping up at the $299 price point. The ATI X1800XT 256MB is now $299, which is the same price as the nVidia 7900GT. The head-to-head performance battle between these two should definitely have some performance sparks flying.