Socket-F: LGA and DDR2 for Servers
On the server side, AMD had a working demo of their new Socket-F (1207-pin) Opteron products.  Just like Socket-AM2 and S1, the Socket-F platform supports a dual channel DDR2 memory interface.  The greater number of pins will be useful in accommodating the power needs of quad core Opteron products due out in 2007. With the dramatic increase in pins over the previous Opteron socket, AMD had to move to a LGA interface similar to what Intel uses in all of their desktop CPU sockets.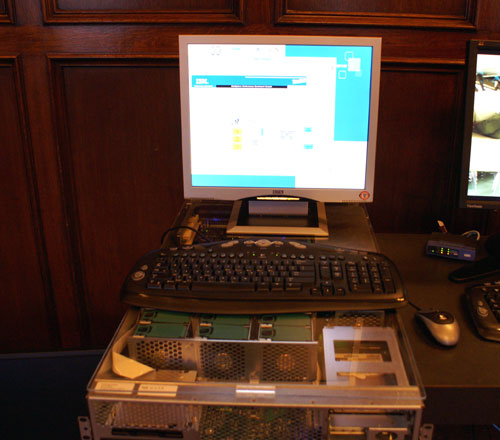 AMD's Socket-F Opteron in action
While we would've liked to have seen/heard more from AMD, it looks like this will be it for IDF at least. The limelight will be exclusively Intel's at this IDF, Conroe, Merom and Woodcrest await...