3dMark 2005
As we noted in our previous article, 3dMark isn't something that we normally use in an article due to its nature as a synthetic benchmark instead of being a real game. That being said, it's an excellent diagnostic tool both for its wide customizability and the ability to render specific frames. It's also highly prone to being manipulated (both fairly and unfairly) due to the value that some groups attach to it, so while it has little worth as a good way to compare products, it's a great indicator of just what kind of performance improvements a company can wring out of a video card when given the proper motivation.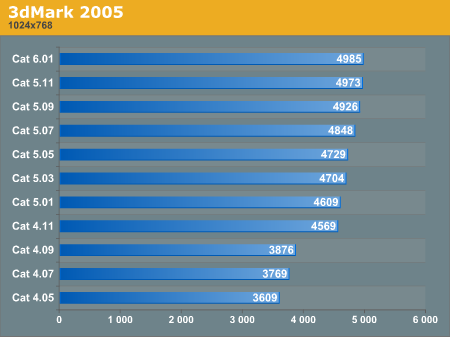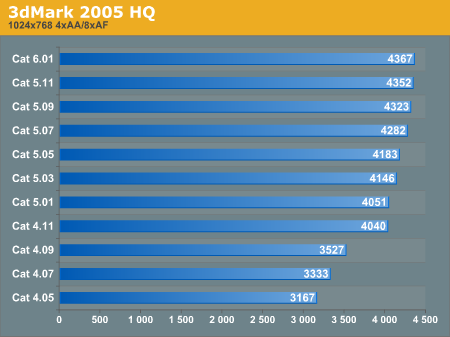 With 3dMark, we're not entirely sure what the reason is for everything that we are seeing - in particular, the large jump between the 4.09 and 4.11 drivers. The 4.9's were the first set of drivers available when 3dMark 2005 was released, so our best guess is that ATI found a way to implement some major 3dMark-specific optimizations between then and 4.11, but there is no mention of this in any release notes.
Otherwise, there is a very interesting progressive increase in 3dMark performance throughout the entire series of Catalyst drivers, which sits in stark contrast to our game tests.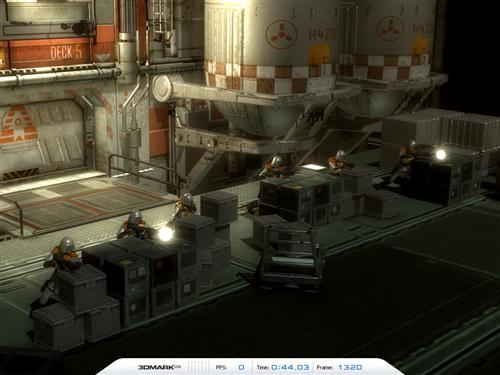 Catalyst 4.05 versus 6.01 (mouse over to see 4.05)
As for image quality, there's no difference to be seen, even when you factor in that the 4.05 and 4.07 drivers have not been approved by FutureMark, since they pre-date 3dMark 2005. As always, it's good to see consistent screenshots when it comes to these matters, as there's nothing here to indicate any foul play on the part of ATI.