Tools of the Trade
The Intel Pentium 955 EE CPU used in this review was cooled by a Thermaltake Big Typhoon heat sink and fan assembly. This massive HSF assembly did a good job of keeping the 955 EE processor cooled during our benchmark testing.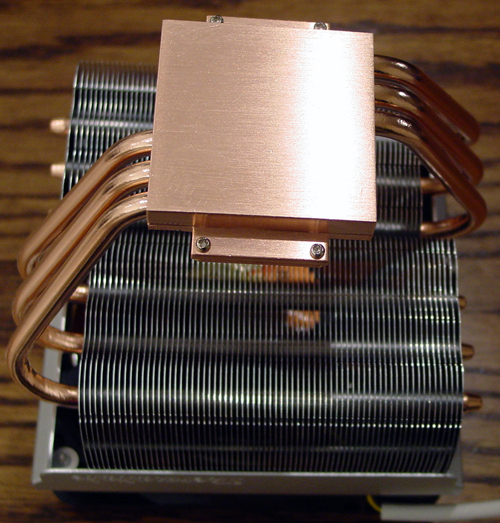 Note the picture below of the Intel 955 Extreme Edition CPU in socket, ready for the Thermaltake HSF assembly to be mounted.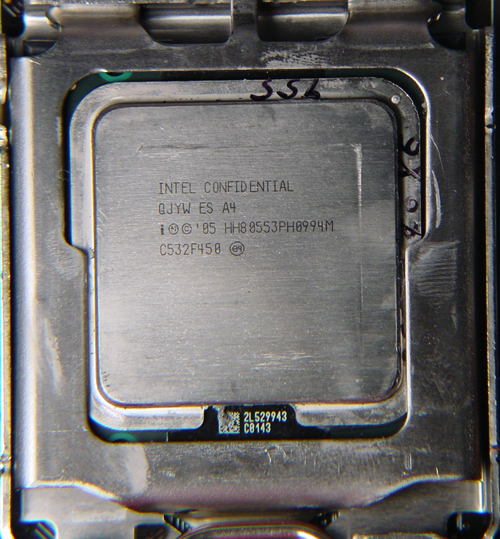 Finally, let's take a brief look at the actual test bench in operation in the picture below.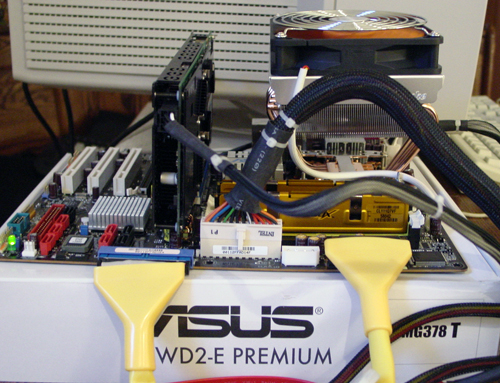 To measure the actual temperature of the memory modules in operation, we used a Fluke 52 digital thermometer, and inserted a thermocouple inside the top of the heat spreader. 2 differing scenarios were depicted by these images as the first image shows the measured module temperature with no ambient airflow (40.5 degrees C). The second image with airflow provided by an auxiliary fan dropped the temperature of the memory modules accordingly (to 31.4 degrees C).