Test Setup/High Quality Performance
Now that we've talked about the card, let's look at the performance. We've included a few other budget cards for comparison to get an idea of how the 7800 GS fits into the market. Included on the graphs, we have the Radeon X1300 (450MHz/500GHz), and X300, as well as NVIDIA's 6200 TC. The games that we are testing are Halflife2 Lost Coast, Battlefield2 and Quake4, at 800X600, 1024x768, and 1280x1024 resolutions. Here is the test system that we used:
Testbed
Processor:
AMD Athlon 64 FX-55 2.6 GHz Processor
Memory:
1 GB OCZ 2:2:2:6 DDR400 RAM
Motherboard:
NVIDIA nForce 4
Hard Drive:
Seagate 7200.7 120 GB
Power Supply:
OCZ 600 W PowerStream
*Note that sound was disabled for these tests.
Battlefield 2 Performance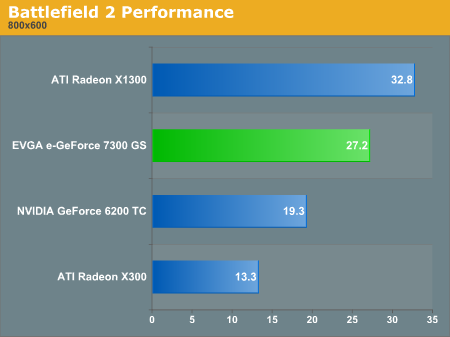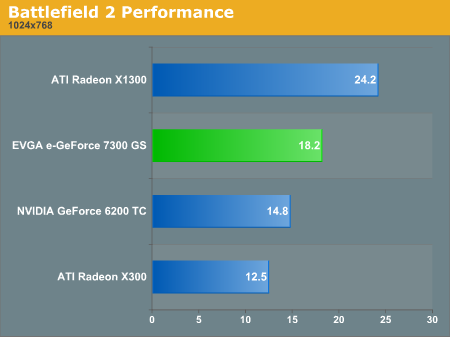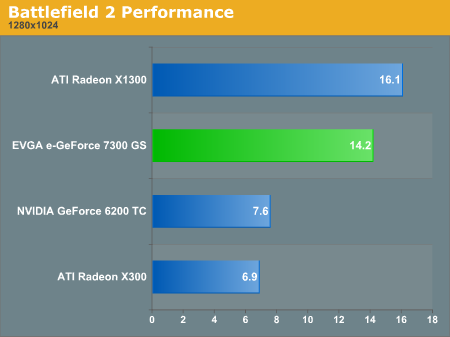 Halflife 2 Lost Coast Performance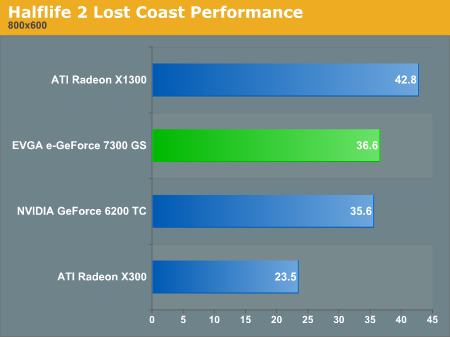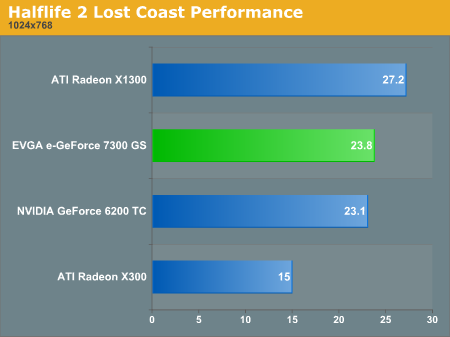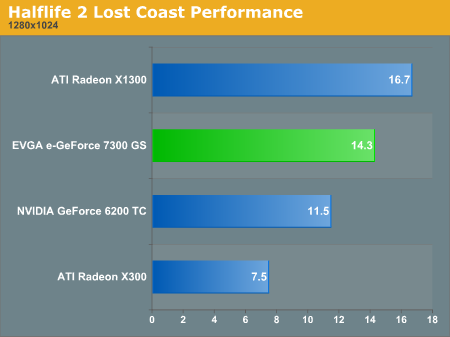 Quake 4 Performance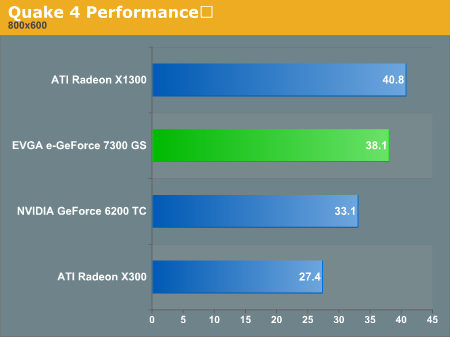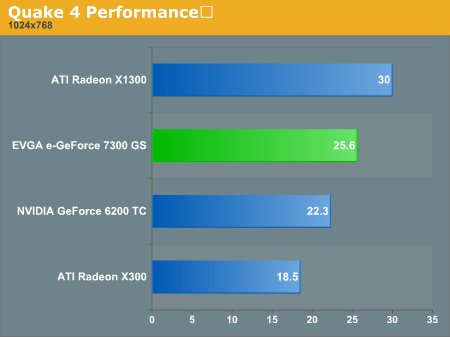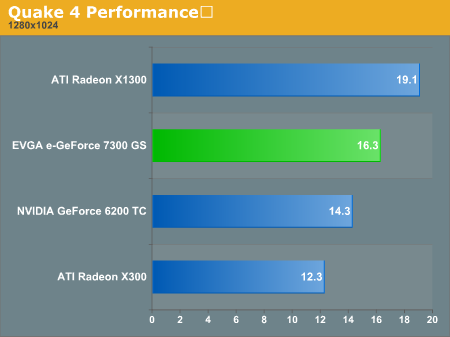 As these graphs show, with high quality settings enabled, the framerates we see with these cards aren't quite playable for the most part over 800X600 resolution. If you don't mind playing at 800X600, then Halflife2 Lost Coast and Quake 4 will run fine on the 7300 GS at high quality, but you will have to bump down the quality settings if you want smooth game play at higher resolutions. We can see how the 7300 GS performs more similarly to the X1300 than to the 6200 TC, which confirms our suspicions and shows this card to be a good replacement to the 6200.