Standard Gaming Performance
We tested with our standard group of game tests, which includes Quake 4, Aquamark 3, F.E.A.R, Far Cry, Splinter Cell – Chaos Theory, Doom 3, and Wolfenstein-Enemy Territory. All boards were tested with the Stock MSI 7800GTX with 81.98 drivers to allow direct comparison of motherboard gaming performance. Benchmarks were also run using the latest ATI X1900XT video card on the Asus A8R32-MVP Deluxe for comparison and to provide a baseline for future performance tests.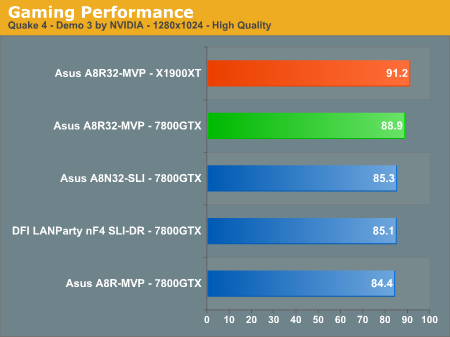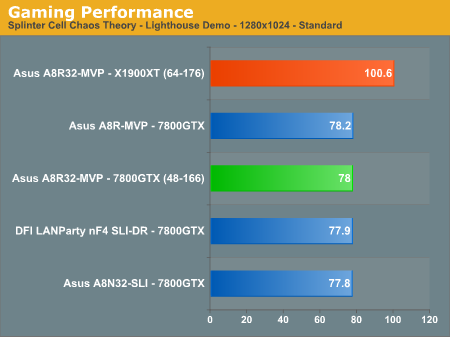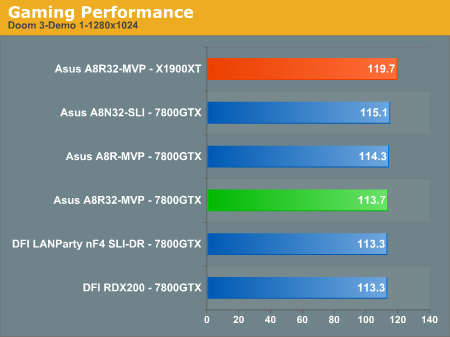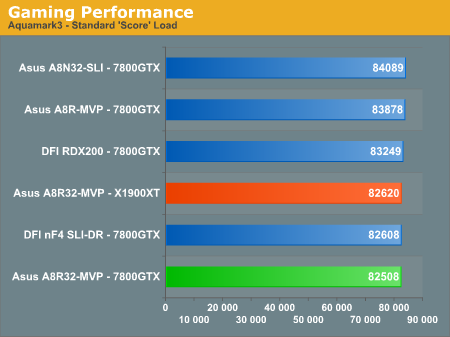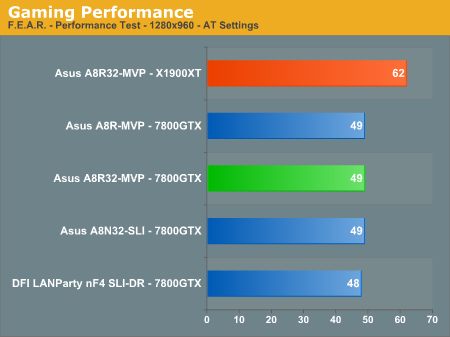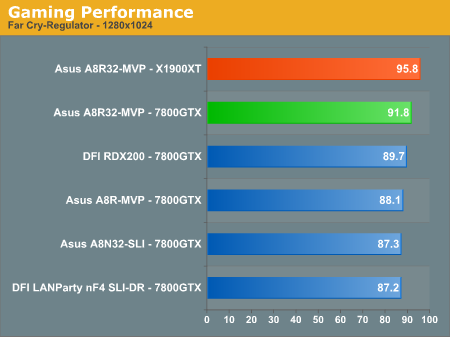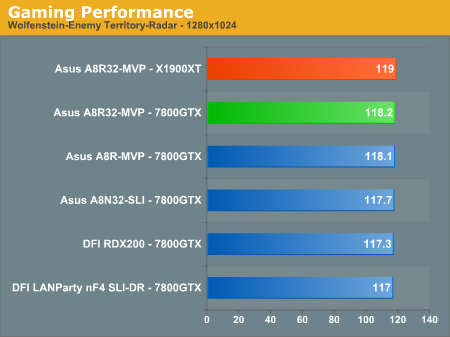 The Asus was generally the top performer in standard gaming when compared to NVIDIA boards running the same 7800 GTX. This should put to rest any concerns as to whether or not an NVIDIA video card will perform well on the upcoming RD580 chipset. We have already seen in the X1900XT launch reviews that it is now the top video performer – at least until NVIDIA launches their new architecture in the near future. It should come as no surprise that the X1900XT topped all the gaming charts – some by wide margins.