Sapphire X1900 XT & X1900 XTX
Sapphire is a company from which we've seen good results come in the past, and today, we have two different X1900's from them. Most of the X1900's that we have look nearly identical except those made by Sapphire, whose only difference is the small Sapphire logo on the heat sink. Other than this, both the X1900 XT and XTX look exactly like ATI's reference X1900s.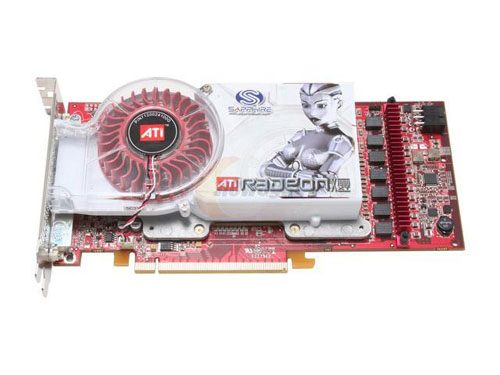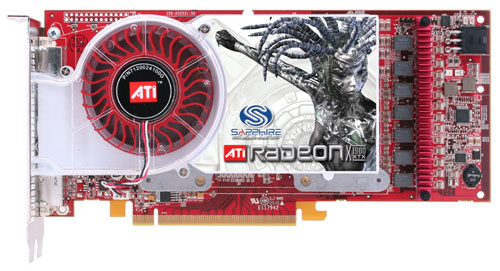 The boxes for these two cards are similar in style, with flashy silver, gray and white images on the front and the Sapphire logo in the top corner. Included with both of these cards is the familiar "Sapphire Select" game CD, which lets you choose two games of your choice from Tony Hawk's Underground 2, Richard Burns Rally, Prince of Persia: Warrior Within, and Brothers in Arms: Road to Hill 30. This is a nice game bundle, and the option to choose which games you want is a plus for both of these cards. We've seen good performance with Sapphire products in the past, especially in the area of overclocking. We were very interested to see what kind of overclocking results could be achieved with these already blazing fast cards.