Thermal and Acoustics
Heat and sound are also two very important factors in drive performance especially when considering where they will be used. A loud hard drive that becomes warm very quickly may not be the best choice for home theater PCs or any PC without adequate cooling, and the noise alone could be a bit annoying. Take a look at how each drive performed as far as heat and noise output goes.
Thermal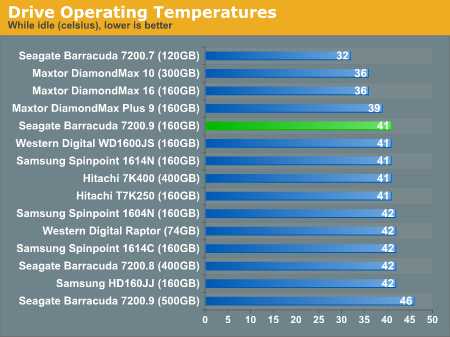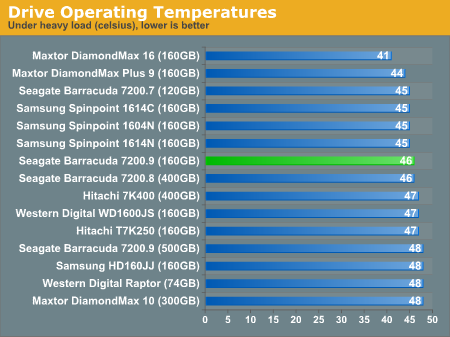 Acoustics
To measure the sound output of each drive, we have taken decibel readings of each at their startup phase as well as the sound output while there is disk activity 1" away from the side of the drive. We try to simulate an environment for this with less than 40dB of background noise.