DFI
The most significant new item at DFI could not be photographed, since it is still under NDA. We can, however, tell you that DFI will be producing a top-end ATI RD580 Socket 939 motherboard for dual x16 Crossfire. This time around, DFI is using the excellent ULi M1575 south bridge with competitive USB performance and SATA2 3Gb/sec with full support for NCQ. DFI expects to ship the new RD580 at the time of the ATI launch in mid to late February.
On display at DFI were two new microATX boards based on the ATI and nVidia integrated graphics chipsets.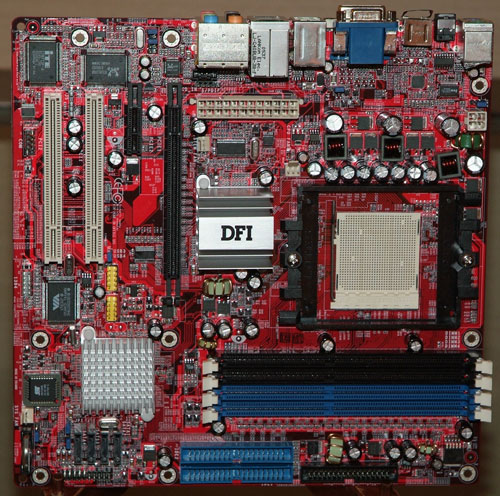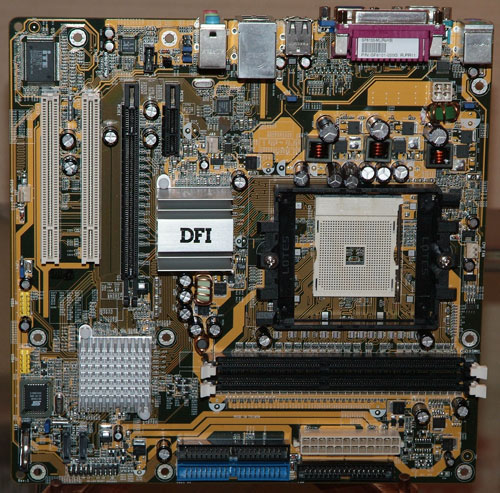 At the top is the DFI Socket 939 board based on the ATI RS482 (Xpress 200) chipset. The bottom board is Socket 754 featuring the nVidia 6100 chipset.
DFI also plans one more revision to their just-released nF4 Expert. The new board will provide further improvements to the overclocking capabilities of their nF4 Expert.
MSI
MSI has been relatively quiet of late, so we were curious to find out whether they had anything interesting to show us.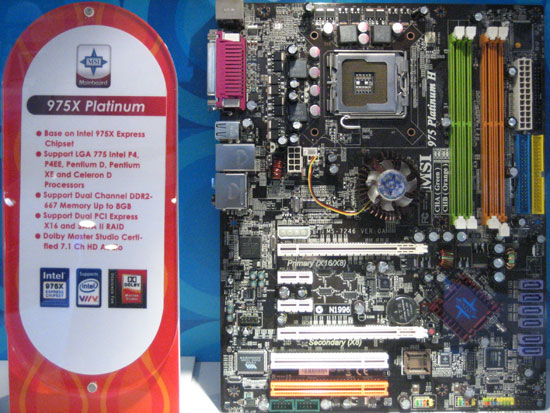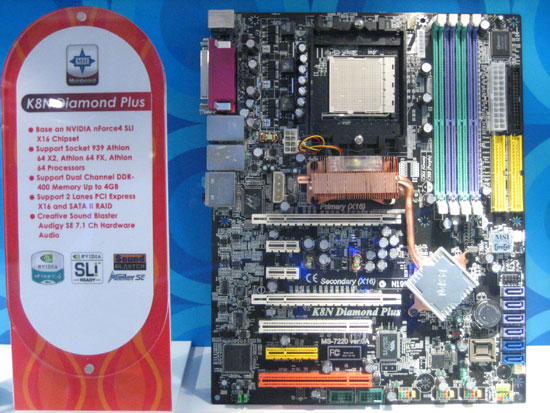 Like most other Tier 1 manufacturers, MSI is working on a 975X motherboard, the 975X Platinum. Features are comparable to what most other 975X boards are including, with the only noteworthy addition being Dolby Master Studio certification for the audio. The socket 939 based K8N Diamond Plus is similar in many ways to the 975X board: it's a dual X16 SLI board, and once again, special attention has been given to the integrated audio. A Creative Audigy SE 7.1 chip is integrated onto the motherboard, which should be better than most other onboard solutions. MSI has also used a heatpipe cooling arrangement for the chipset, which should help to accommodate longer graphics cards.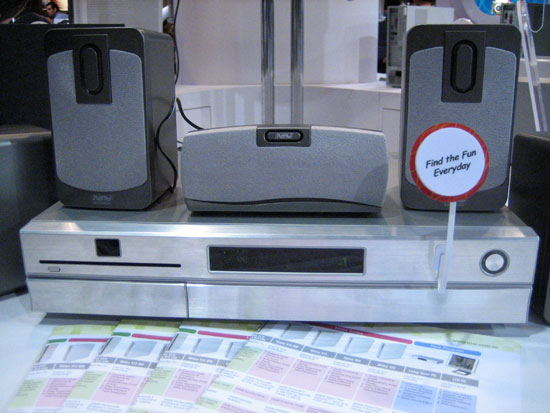 MSI was also showing products other than motherboards, including a variety of ATI and NVIDIA based graphics cards, but there wasn't much new in that area. We know that both ATI and NVIDIA are working on their next generation products, but we don't have anything that we can discuss or any images to show at this time. We did get a picture of MSI's HTPC barebones unit, pictured above. Since this is the
Consumer
Electronics Show, it should come as little surprise that virtually every motherboard-related company was showing some form of home theater device.