A-Data
A-Data is another RAM manufacturer, probably best known for their value-oriented RAM. They did have a new product that
sounds
interesting. They list a CL1.5/2 DDR600 Viteste DIMM set. We would wager that's CL1.5/2 on select motherboards at stock DDR400 speeds, with relaxed timings allowing speeds up to DDR600. That's not much different from what TCCD DIMMs have already offered, but if we do find higher speeds with CL2 timings, we'll be the first to let you know. There's nothing wrong with having another enthusiast memory choice, of course, but as we've said before: calling a product "Extreme" doesn't necessarily make it so.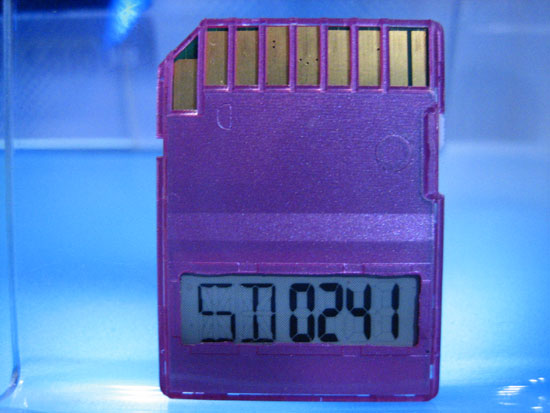 Flash memory is also a major part of most memory manufacturer portfolios. One unique item - which may or may not be useful, depending on your perspective - was an SD chip that would show the remaining available free space on an LCD readout. Yes, you can get that same information from most cameras, but there are certainly some PDA users and other people who will find the feature useful.
Wintec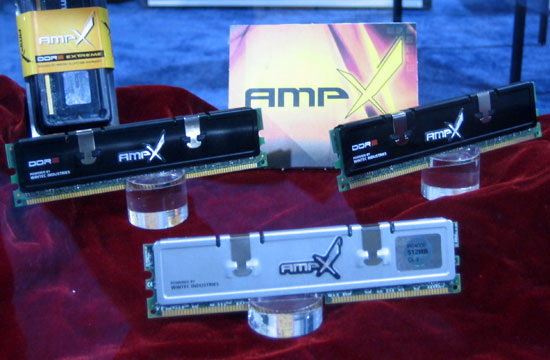 Wintec had similar offerings to A-Data and other RAM manufacturers: plenty of value and mainstream parts, some performance parts, and a wide selection of DDR and DDR2 DIMMs. Their AmpX line is another enthusiast brand, with both DDR and DDR2 DIMMs available.
TEAM
The Taiwan manufacturer TEAM Group Inc. has entered the US Market with a full line of flash memory ( microSD, SD, microMMC, MMC, mini SD, Compact Flash).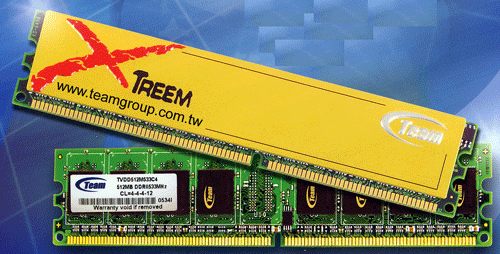 They also offer a complete line of DDR and DDR2 memory ranging from value lines to their top-performing XTreem line aimed at the computer enthusiast. We will be testing XTreem memory in an upcoming 2GB DDR roundup.