Toshiba's HD-DVD Enabled Notebook with H.264 Decode Acceleration
Also at the NVIDIA booth was a Toshiba notebook using NVIDIA's newly announced GeForce Go 7600 GPU.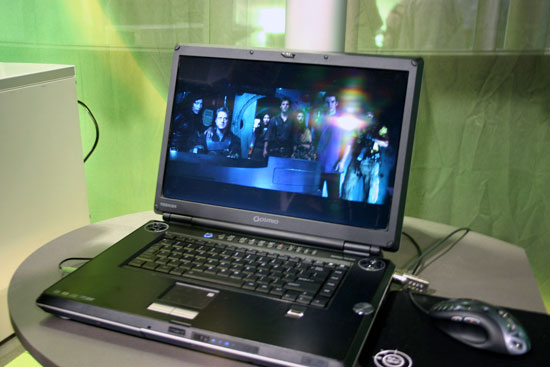 Other than the brand new GPU, the Toshiba notebook also had one other very interesting feature - a built in HD-DVD drive: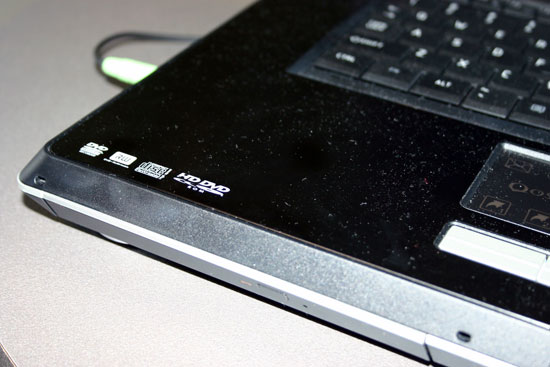 The HD-DVD drive was playing H.264 encoded content on the notebook and was doing so with no dropped frames, thanks to the fact that Toshiba put together their own decoder that took advantage of the H.264 decode acceleration capabilities of the GeForce 7600 Go GPU.
NVIDIA couldn't tell us when this notebook would be shipping, but it was nice to see a situation where the H.264 decode acceleration is clearly important. Both Blu-ray and HD-DVD playback, unless we're dealing with MPEG-2 encoded content, will inevitably stress H.264 decode performance.