Battery Life - DVD Playback
The DVD Playback 2005 test is just as it seems. This benchmark measures battery life while playing DVD content. The content is provided by BMW: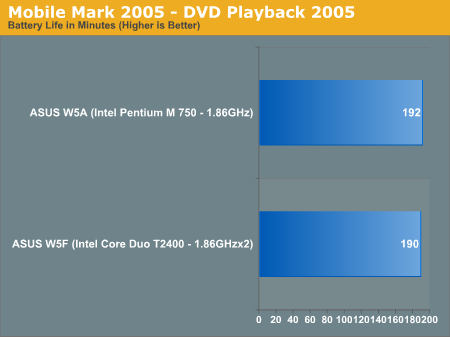 The DVD playback test showed the two notebooks with virtually identical battery lifes. So not all situations will provide you with longer battery life with the Core Duo.