OCUR in Action
The tuner is completely controlled by Windows Vista's media center interface, you don't have to treat it any differently once you've got it setup. Although protected by Vista's DRM, once on your machine you should be able to share the content throughout your network, however it has yet to be seen exactly how that's going to work. We would assume that you should at least be able to stream the content to any Xbox 360s on your network.
The demonstration was run on a special build of Vista with support for the external tuner: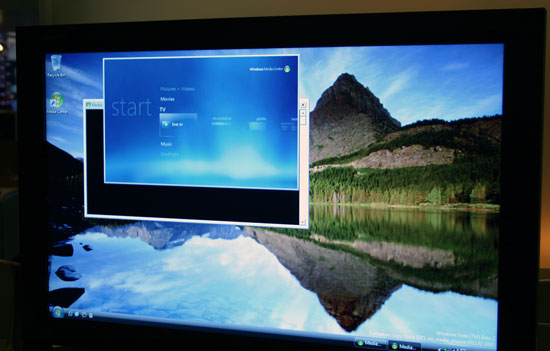 As you can see, we had no problem watching HD content and the device worked as seamlessly as expected in Vista.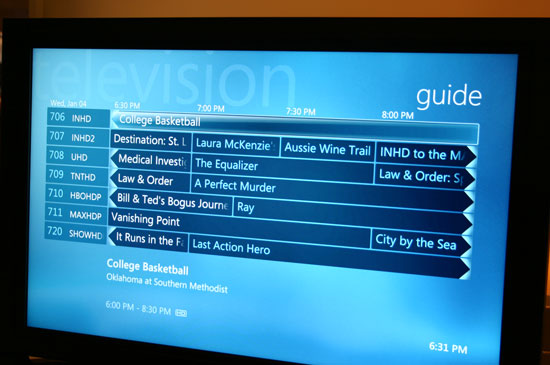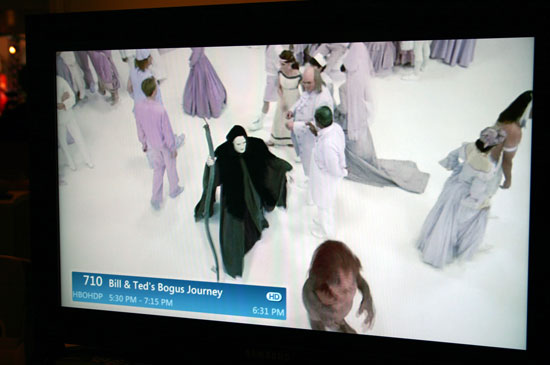 While Vista itself has a lot going for it, quite possibly the most exciting feature of all will be support for CableCard made possible by ATI's tuner - it's what we're looking forward to this year.