Introduction
Mid-range graphics cards are becoming more and more abundant on today's market from both NVIDIA and ATI. The market has become a little bit congested with cards like the X800 GT, X800, X800 XL, and four flavors of the scarce X1600. Many might want to read about hardware on the high-end, but what most people are actually buying is in the mid-range. And thus, we are taking a look at one of the best mid-range cards around. With all the clutter and options out there, it can be hard to figure out what to buy. Nevertheless, those who subscribe to the "more-is-better" philosophy will appreciate yet another mid-range graphics card from ATI called the Radeon X800 GTO.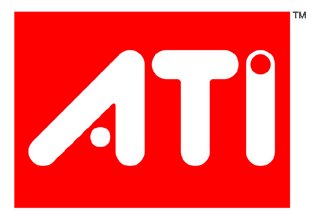 We aren't exactly sure why there has been such a volley of mid-range cards between NVIDIA and ATI lately, but it could be an attempt by ATI to at least gain some kind of foothold on the mid-range graphics front (given their struggle to keep up on the high-end this past year) to assure decent sales for the holidays.
But all speculation aside, quality graphics cards at value prices are a good thing, no matter how you look at it, and luckily, the X800 GTO looks to offer good performance and prices. ATI fans won't be disappointed with this card at all, and gamers in general will want to consider this when looking to upgrade.
For this review, we'll take a look at four different variations of the X800 GTO, two of which are by Sapphire, and all interestingly different from each other. The first is the Sapphire X800 GTO Ultimate, which is a silent version of the GTO; the second, the Sapphire X800 GTO2 (pronounced GTO "squared"), a limited edition part that has received a lot of attention due to its alleged overclocking abilities. The third and fourth cards that we'll look at are the Connect3D X800 GTO and the PowerColor X800 GTO 16. All of these cards are excellent graphics solutions, but most of them have features that set them distinctly apart from the eachother.
The GTO has been out a little while now and we've been interested in taking a look at some of them. We can assure you that they are pretty decent, but we'll let you know just how good these cards really are considering the performance and cost. Value is what it's about and we will be looking at how each of these four GTOs stack up against each other and some other graphics cards as well. As usual, we will be doing extensive performance tests, as well as overclocking and power consumption tests to see what these cards are capable of.
Now without further ado, let's look at the cards.