Gaming Performance with Battlefield 2 and Black & White 2
The gaming performance of the Core Duo is not as cut and dry with respect to the Pentium M as some of the other performance tests, mainly because the vast majority of games are still single threaded.  Here, we have to rely on the FP/SSE optimizations in games to overwhelm the increase in cache latency to give the Core Duo any sort of advantage over the Pentium M.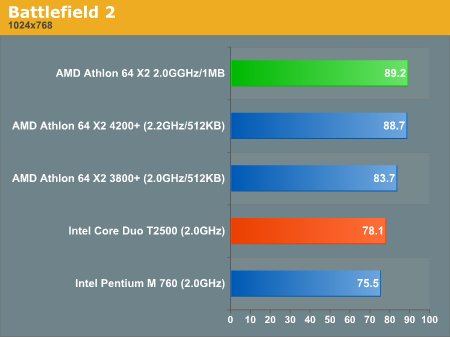 Under Battlefield 2, we're able to see a small 3% performance advantage over the Pentium M. However, compared to the Athlon 64 X2, the Core Duo does not stand a chance.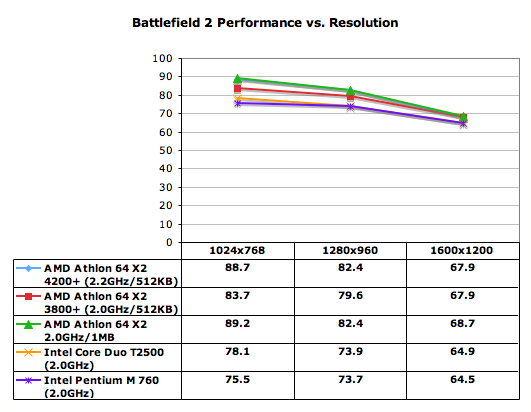 At higher resolutions, the performance advantage decreases in this particular game.  What performance at lower resolutions does tell us is that in this type of AI/physics load, the Athlon 64 X2 is a much better performer than the Core Duo, which does have some importance for performance in future games.