Whenever ATI tells us they have some announcements to make two weeks before the end of the year, we usually get a bit worried.  The fact of the matter is that it is very rare for a company to release and ship new products this close to the end of a year, so we tend to get suspicious when new announcements happen like this.  There is one exception, however - and that is software, or in this case, drivers. 
Just earlier this month, ATI released their Catalyst 5.12 drivers, which offered support for dual core processors, but without any really tangible gains in performance
as we found out
.  ATI had also alluded to the potential of another Catalyst release before the end of the year, and as their predictions would have it, Catalyst 5.13 is due out for release this coming Thursday (12/22/2005). 
But Catalyst 5.13 doesn't promise improved gaming performance, better scaling from dual core processors or anything of that sort.  Instead, Catalyst 5.13 is a little gift to Radeon X1000 owners from the Avivo team.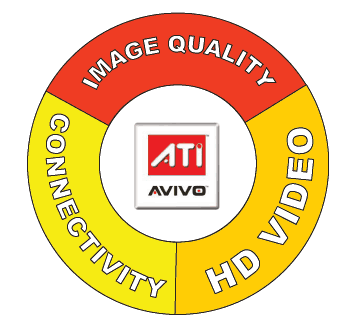 Avivo
was pretty much a joke of a launch
when the X1000 series came out.  There were hardly any tangible improvements due to the new platform that we didn't already have, and its fabled improvements in DVD playback turned out to be worse than what NVIDIA had already had out for months beforehand; yet, there was promise of more. 
ATI promised us H.264 decode acceleration, offloading some of the most CPU intensive tasks for media PCs today onto their brand new GPUs.  ATI also alluded to a transcode utility, which would aid in the conversion between video formats and potentially even accelerating it on the GPU as well. 
Catalyst 5.13 begins to deliver on some of those promises of more, and while we had pretty much given up on Avivo being any good for DVD playback quality, ATI has also promised improved video playback in the latest version of Catalyst.  While we'll save the video playback portion of this article for a later time, there are two equally important topics to discuss today instead.  And there's one more surprise from ATI's Avivo team later on in the article as well...