Final Words
There's no denying the quality of ATI's parts when they are actually available to the public for purchase. We understand that they've had some setbacks in the past year or so with their lack of high-end competition to NVIDIA's excellent 7800 line, but now that prices are starting to come down for their X1800 series, things are looking better for ATI in general.
That being said, we can't repeat enough how frustrating it is that ATI can't seem to get their parts out when they say they will. This is just unacceptable, and reflects poorly on ATI as a company. Although we are definitely more concerned with how their equipment actually performs over when it comes out, we would still very much like to see the parts on shelves the day that they are released. It's more than a matter of corporate and professional courtesy; this has become a blatant abuse of the enthusiast community to promote an image through the paper launch of products. All we have for months beforehand are promises of a product that may or may not live up to initial reviews.
The fact that this part is supposedly being released today only in Asia means that we'll have to wait at least a month to get our hands on one here. But frankly, we're somewhat skeptical about actually seeing any for sale in Asia today or in the US in mid-January. The situation that we have here with this ATI part is somewhat confusing. We're not sure why ATI feels it can paper-launch a mobile version of a desktop card that was announced two months ago, slated to show up last week and is still nowhere to be found. We would be incredibly surprised if we actually do start seeing some MRX1600 based notebooks for sale on the day of release in Asia before the desktop version hits anywhere.
We have to insist that it is not impossible to actually sit down and properly plan out a launch based on NVIDIA's stellar performance for more than a year now. Every time we sit down with ATI, we tell them something along the lines of "our readers need to see availability on the day that a product is announced", but it seems that our words fall on deaf ears. The graphics market is cluttered enough without a bunch of apparitions floating around that, more than likely, won't show up for weeks or even months after we were told they would. And what happened with the X1800XL All-In-Wonder? The situation is absolutely not acceptable.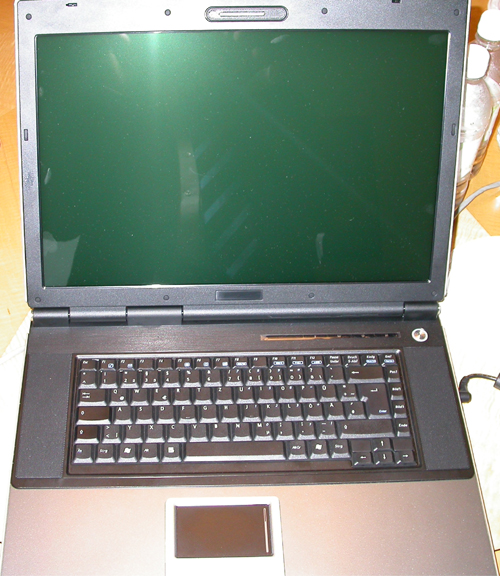 Our release-concerns aside, hopefully the Radeon X1600 will be a good quality part when it shows up. As for the MRX1600, medium to high quality graphics settings are playable on the ASUS A7V's native 1440x900 panel, and that's about all we can say right now. The mid-range mobile market has generally been very strong for ATI, and this part looks to have a good balance of power and efficient performance. Now, we just have one question for ATI. Can anyone buy one now, please?