Video Encoding
DivX 5.21 with AutoGK
Armed with the DivX 5.21 and AutoGK, we took all of the processors to task at encoding a chapter out of Pirates of the Caribbean. We set AutoGK to give us 75% quality of the original DVD rip and did not encode audio.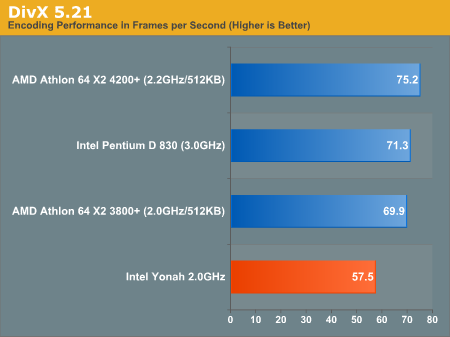 Dothan's DivX performance was dismal at best, and although Yonah's two cores improves things, it's still not enough to be competitive with the Athlon 64 X2.
Windows Media Encoder 9 HD
Our homebrew WME9 test is up next: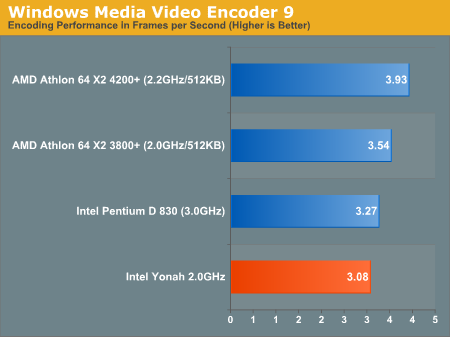 Much like the DivX test, we see that although Yonah has come a long way from Dothan, it is still not competitive with the likes of the Athlon 64 X2. It is a shame, as we were hoping for more out of Intel's FP/SSE enhancements.