Battlefield 2 Performance
Under Battlefield 2 the 7800 GS falls right between the 6800 GS and the 7800 GT. At 1600x1200 the X1800 XL performs about 8.3% better than the 7800 GS, though with a solid 44.8 fps it is very playable.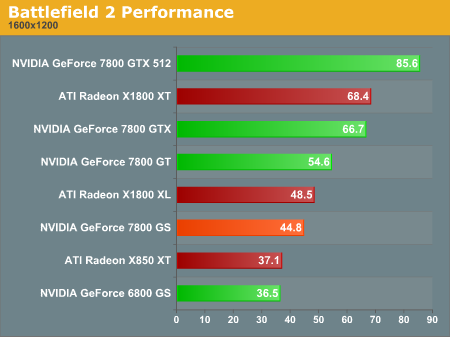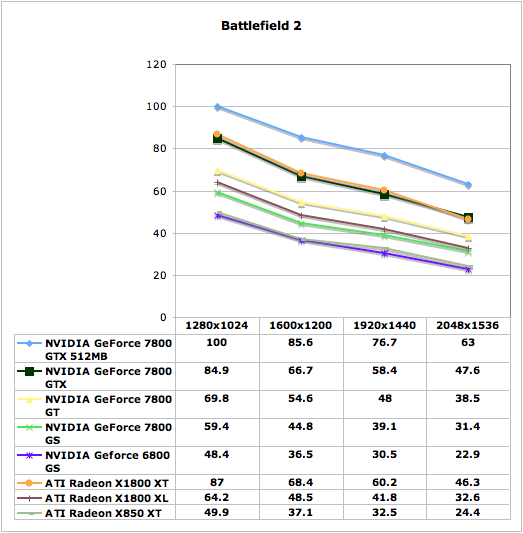 With 4xAA the 7800 GS remains playable up to 1600x1200. It is also only 1.1 frames per second behind the X1800 XL. The added power of the 7800 GS does give gamers a little more flexibility than with the 6800 GS when it comes to antialiasing.