Introduction
It's about that time again. It's been a few months since NVIDIA introduced something exciting and ATI has been launching (and paper launching) parts left and right. From the GT and GTO (which have been on shelves for a while) to the many X1000 series parts (many of which haven't shown up yet) ATI has not been quiet. And today NVIDIA brings the fight back to their door with another product launch that's available on the day it's announced.
At the same time, this is no X1800 XT killer: NVIDIA is launching its GeForce 6800 GS today.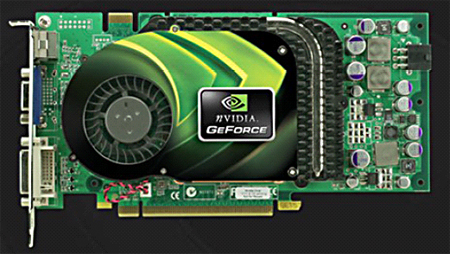 This upper midrange, sub $250 part is NVIDIA's answer to the X800 GTO and the as of yet unavailable X1600 line up. To be up front before we even get to the benchmarks, we included the X800 GTO and X800 XL in our benchmarks, but omitted the X1600 XT as it is not yet available for purchase. We understand that some people might like to know how the X1600 line will eventually compare, but we are very unhappy with ATI's ability to deliver product at launch. To answer that question, take a look back at our X1000 series performance article and
note how the 6800 GT compares to the X1600 XT
.
What we did focus on here is how the new 6800 GS compares to the current NVIDIA lineup. Coming in at a low cost with very good performance, this new 12 pipe part packs quite a punch when it comes to value. Unfortunately, while
the part is available right now
, it doesn't seem to be supported by that many manufacturers. We also aren't certain how long the 6800 GS will last either. This has all the makings of a holiday gift from NVIDIA that won't last very long.
Is NVIDIA actually offering this new part out of the goodness of its heart? Or does the 6800 GS only get to exist long enough to hedge sales of ATI parts during the holiday season? In the end it really doesn't matter that much: the 6800 GS is a good part no matter how long it sticks around.