General Performance & Encoding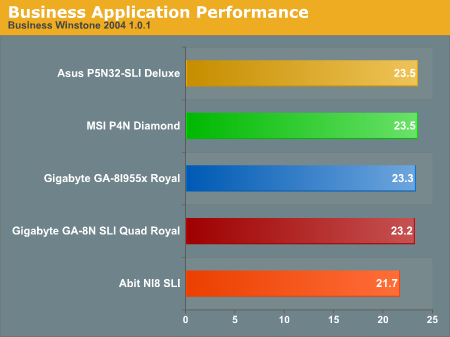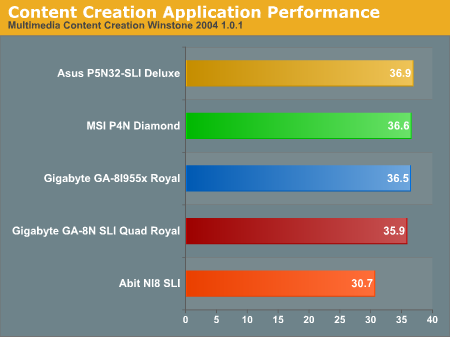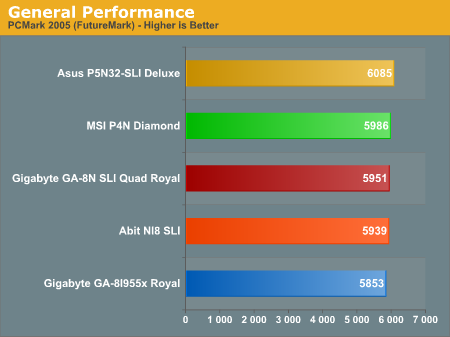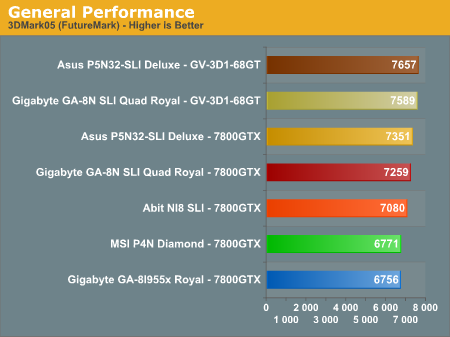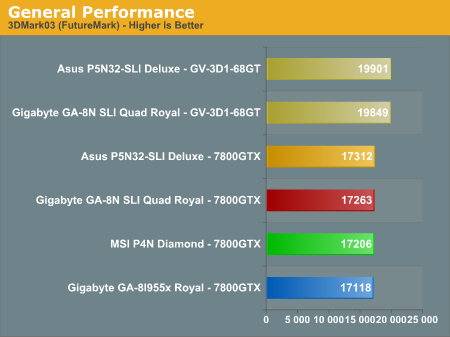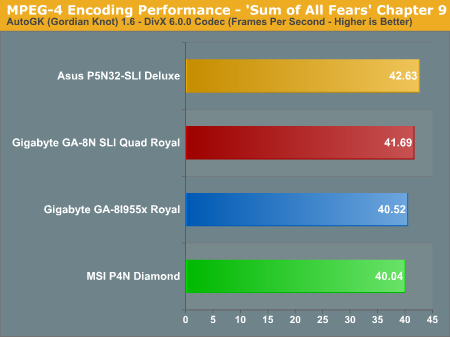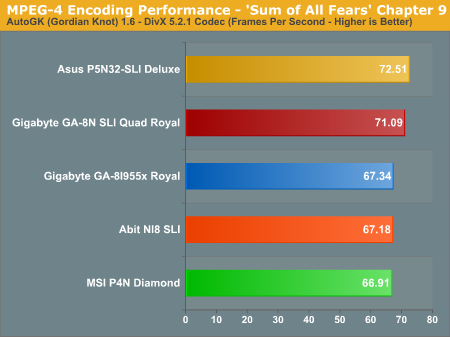 The Asus P5N32-SLI Deluxe performance leads the MSI P4N Diamond and Gigabyte 8N SLI Quad Royal in all benchmarks with Abit NI8 trailing all boards in the business application benchmarks. It is still noteworthy that the revised nForce4 SLI Intel Edition chipset "consistently" scores better than the Intel 955x in office application areas where historically, Intel has been on top.
We included scores of the Gigabyte GV-3D1-68GT in the 3DMark tests to give an indication of how well a single slot SLI capable card performs on both boards.