256KB File Write Performance
With larger file sizes, Corsair jumps ahead of the Secure II, but the Lexar drive continues to do reasonably well.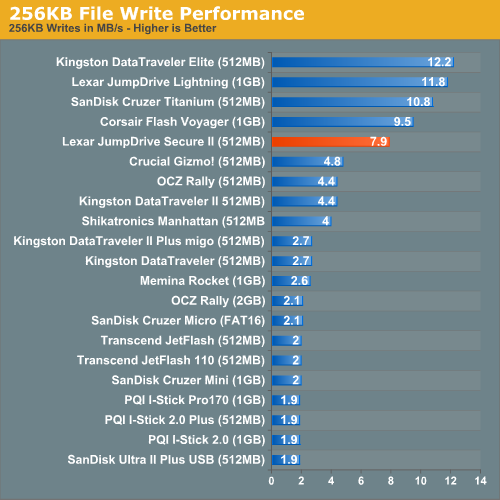 2MB File Write Performance
Much like we saw in the read performance, the write performance of the JumpDrive Secure II appears to plateau around 2MB file sizes, with performance climbing slightly up to 9.2MB/s.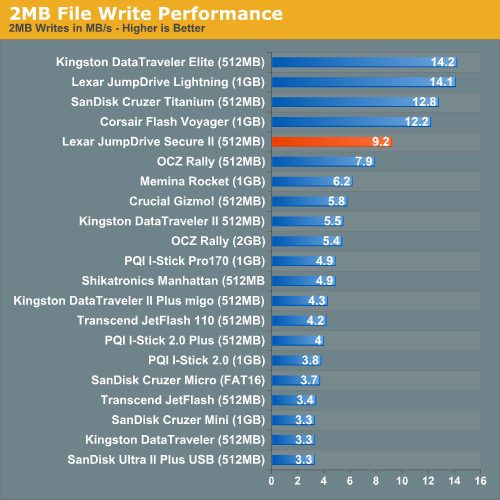 64MB File Write Performance
For our final test, we see that the JumpDrive Secure II truly doesn't get much faster as we look beyond its 2MB write performance.  At 9.8MB/s, the drive is competitive with OCZ's Rally, but no longer appears in the top 5 of the performers.