256KB File Write Performance
The performance of the top tier drives jumps from 1 or 2MB/s up to 9.5MB/s in the case of Corsair's Flash Voyager, 10.8MB/s for the Cruzer Titanium, 11.8MB/s for the Lexar drive and 12.2MB/s in the case of Kingston's DataTraveler Elite.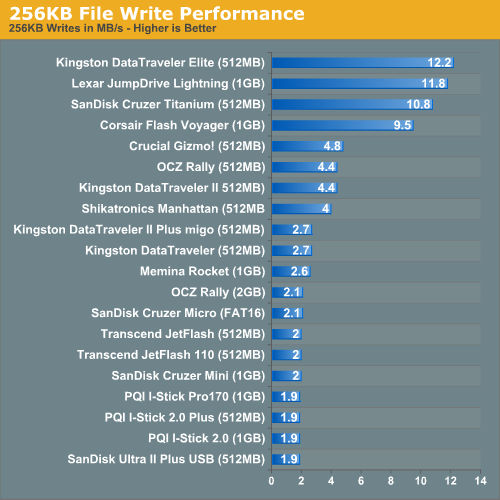 The majority of the drives, however, are stuck below 3MB/s, which is pretty dismal for write performance when you take into account that the Kingston Elite drive can write these files over 4 times faster.
2MB File Write Performance
With larger files, some of the poorer performing drives finally break past the 3MB/s barrier, but for the most part, these drives stay below 10MB/s in write speed.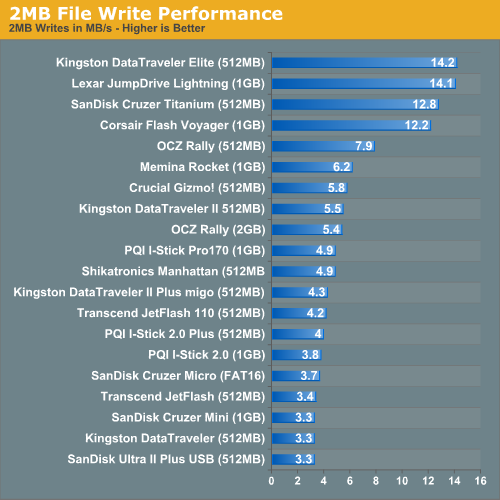 64MB File Write Performance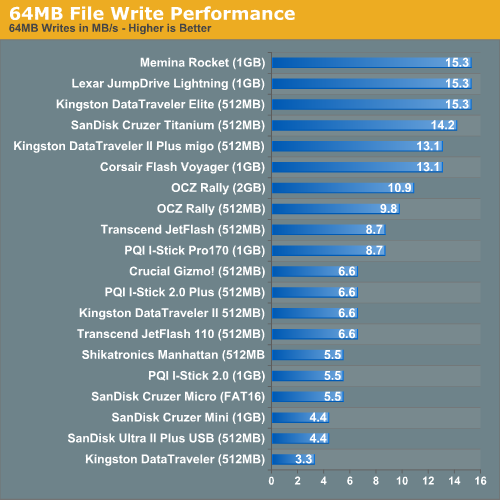 For our final performance test, Memina turns up the pressure and manages to equal Lexar and Kingston in performance at 15.3MB/s.