Avivo Improves Video Capture
Avivo doesn't actually bring anything new to the table when addressing the video capture stage of the video pipeline. Instead, it simply uses a product that's been in existence for a while now - ATI's Theater 550.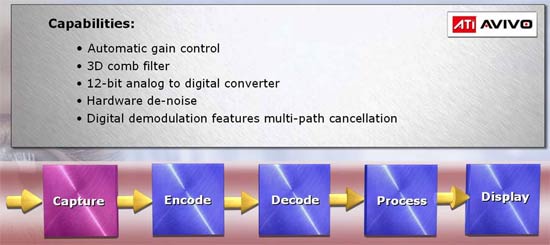 We looked at the Theater 550 earlier this year
and found that as a analog TV tuner, it offered the best quality in its class, which is exactly the mentality that ATI is aiming for with Avivo. Given that the Theater 550 has been out for a while, Avivo isn't really bringing us anything new in this department, other than setting the standard for others to measure up to.