Antec Sonata II (cont'd)
The external drive sled comes out of the front after pressing the tabs in on either side, making it very simple to install floppy drives or a couple of additional hard drives.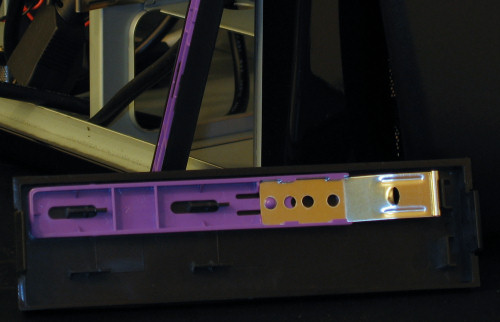 To secure the rails, normal optical drive screws are used, then the drive slides in from the front until it locks in place. While this isn't completely tool-less, it still is easier than having to take off both sides just to install or remove optical drives.
In terms of construction, the Sonata II, just like its predecessor, is a very solid case. Its steel construction definitely has something to do with this, but other elements factor into the equation as well, such as the larger-than-normal crossbar.
Before we move on to our next case, we wanted to show at least one shot of the duct placed over our Zalman cooler as best we could muster.