ATI
As you saw on page 2, ECS was very excited to talk about their upcoming ATI Crossfire boards for AMD and Intel. ECS even went so far as to announce September 14
th
as the Crossfire launch date, although ATI did not confirm this date. Since this was a show by vendors of support for ECS, it was not a surprise that ATI had brought with them working Crossfire systems based on the new ECS Crossfire boards.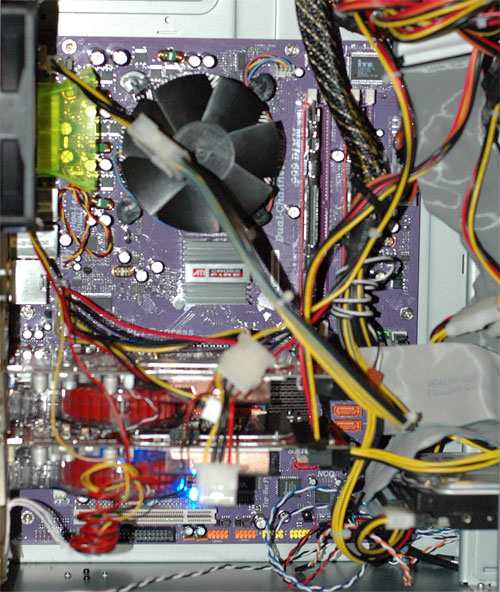 ATI also had a working PA1 Extreme Crossfire system. While we could look all we wanted, ATI would not allow Editors to run benchmarks.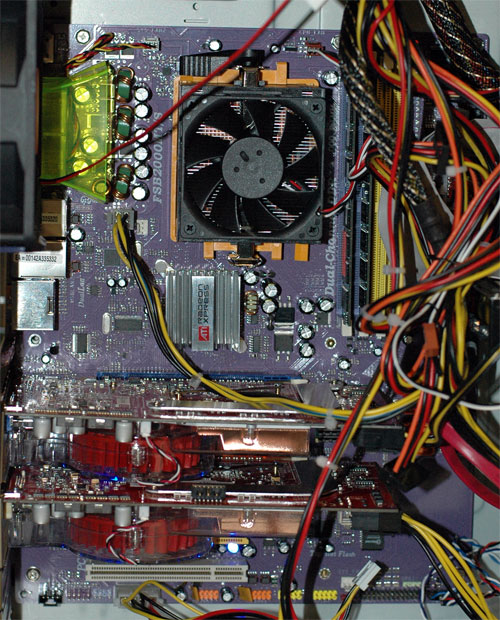 ATI was also showing a working AMD Socket 939 Crossfire system based on the ECS KA1. While we did not get the opportunity to benchmark the system, you can get a general idea of AMD Crossfire performance with early drivers in our
exclusive review of Gigabyte's prototype AMD Crossfire
.