Next Generation Microarchitecture
Pat was kind enough to reveal some more details about Conroe and Woodcrest during his keynote.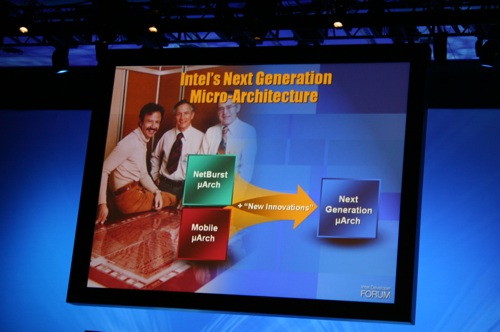 There will be two Conroe (desktop) offerings, one with a shared 2MB L2 cache and one with a shared 4MB L2 cache.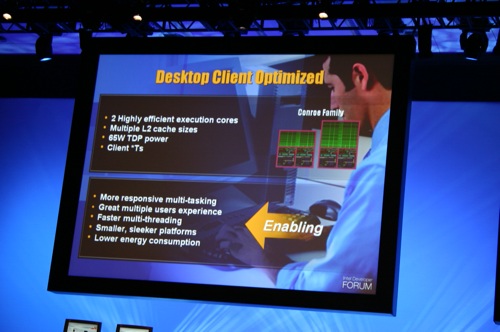 Woodcrest, the next-generation server CPU, will feature a 4MB shared L2 cache. Its successor, Whitefield, will feature 4 cores and a 16MB shared L2 cache.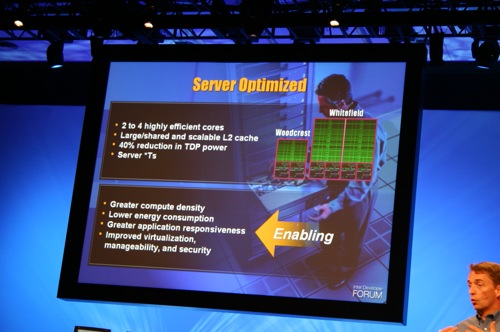 Pat also talked about the improvements in performance per watt, sharing with us the slide below that compared rack-level performance per watt: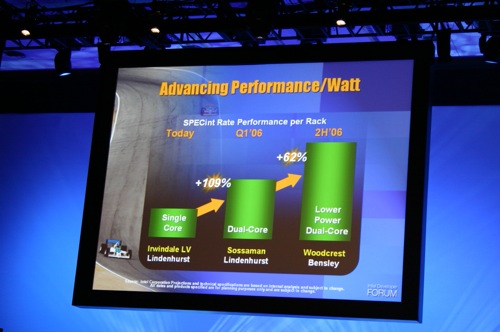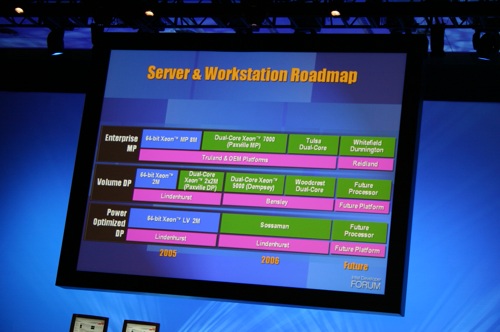 Sossamn: Yonah in Servers
Being all about Enterprise, Pat talked about Sossaman - an Intel Xeon processor based on the 65nm Yonah core.
Sossaman will be made available at two separate power envelopes: 15W and 30W, both of which are extremely low for what will essentially be a high performance dual core server.
Intel will be making Sossaman available in 1U racks as well as other small form factor enterprise offerings.