Looking at Server Platforms
Pat dove into a bit of platform discussion, looking at both current and future server platforms.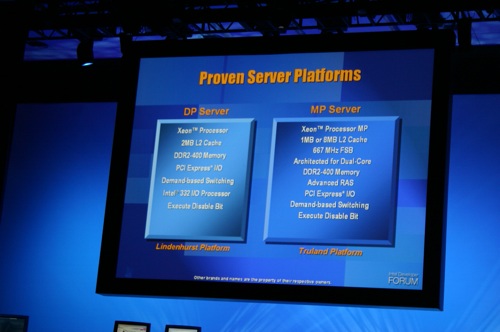 The first item of discussion were the soon-to-be-released Dual-Core Xeon processors running on Lindenhurst (DP) and Truland (MP) platforms.
The long-awaited Dual-Core Xeon parts will be shipping by the end of this year, and will both feature 2MB of L2 cache per core. The Dual-Core Xeon 7000 (MP) will feature a faster 800MHz FSB.
Pat ran a benchmark run-off between three server platforms: an Irwindale Xeon DP platform, with HT Enabled.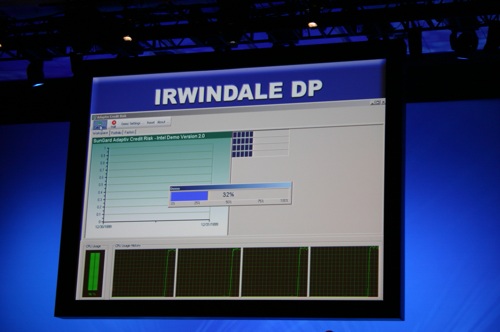 A Paxville Dual-Core Xeon DP platform, with HT enabled.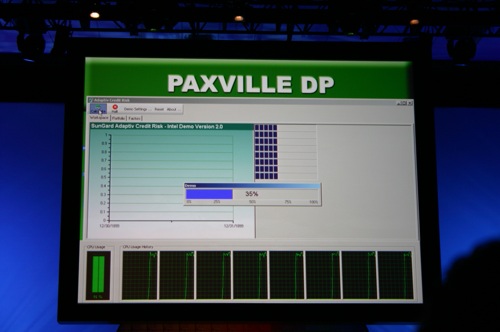 And a Paxville Dual-Core Xeon MP platform, with 4 CPUs and HT enabled.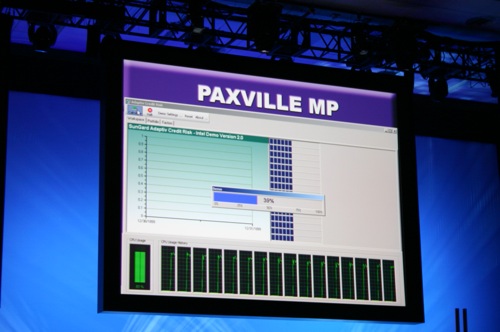 The performance test of choice was Pov-ray, which the Paxville MP system completed in 26.14 seconds, compared to 41.22 seconds of the Paxville DP and the Irwindale DP platform did not complete by the time the slide was gone.