VoIP: Intel Partners with Skype
Pat got to introduce all of the cool things today as he announced their new partnership with Skype to improve performance on the latest Intel processors.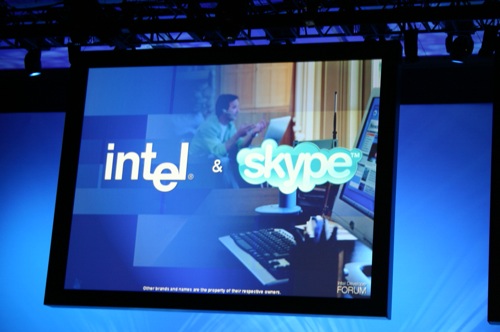 One major goal of Intel's with VoIP, isn't to just improve performance, but also to improve overall audio quality. Pat looked at VoIP as an opportunity to improve the quality of telephone conversations by a huge magnitude over the old Public Switched Telephone Network (PSTN).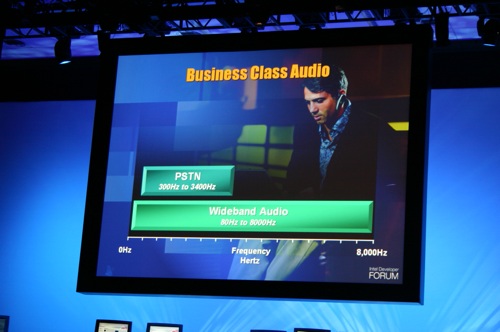 The reason for the improvement in quality is the move to a wider frequency band of audio thanks to VoIP rather than the very limited band that the PSTN operates over.