Xbox 360 at IDF?
Given that there is no explicit Intel technology inside the Xbox 360, imagine our surprise when we saw a Xbox 360 on display at IDF: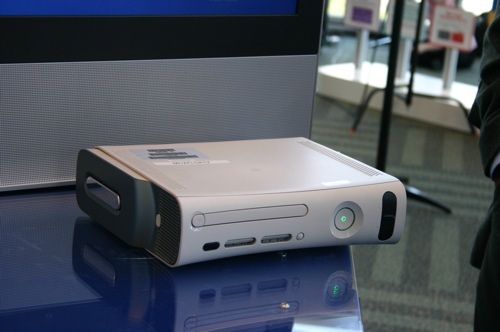 The system was of course acting as a media center extender to a MCE PC which was running an Intel processor.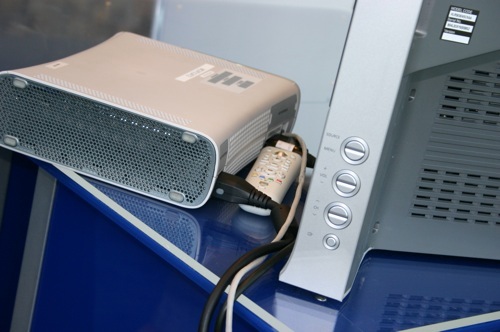 The system gave us our first look at a more final power cable and the Xbox 360's HD AV cables, as well as the remote control nestled in between the two.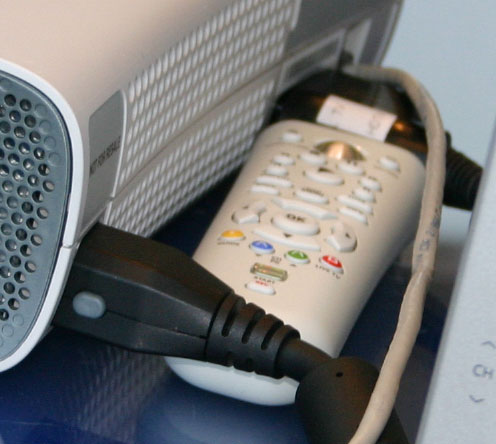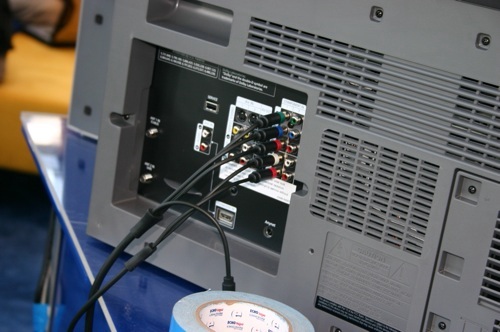 The Xbox 360 was of course hooked up to the Samsung DLP RPTV using component cables. The coaxial audio cable was the only one not connected, for obvious reasons.