Virtualization Everywhere
Intel had a relatively strong focus on virtualization technology at this year's Fall IDF: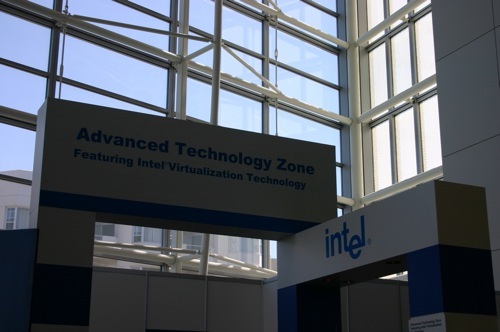 All of the desktop virtualization demos were done on either 65nm Intel Presler processors (65nm Pentium D) or 65nm Yonah processors, both featuring Intel Virtualization Technology. Below we have a Dell Dimension PC featuring a 65nm Pentium D:
The 65nm Presler system also happened to be a BTX form factor PC.
Alongside the Presler demo systems, Intel had a 65nm Yonah demo platform: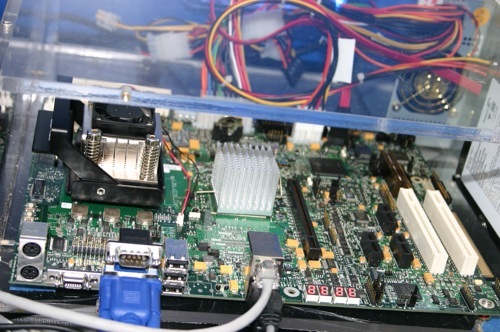 Because it's too early to showcase Yonah notebook designs, all Yonah platforms were demonstrated in this open air fashion.
The virtualization demos were fairly run of the mill; they all used VMWare and mostly involved different virtual partitions for various users or tasks.
The demo below is of a 65nm Presler system acting as a development workstation, developing code on the right screen and testing the compiled program in various OSes each in their own virtual partition on the left screen.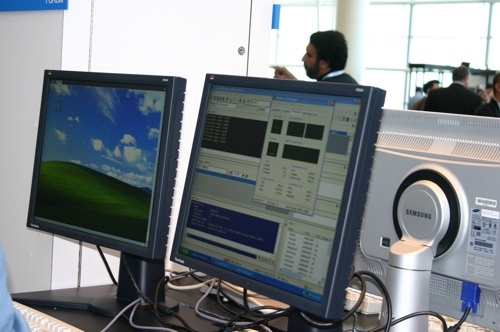 This next demo featured two virtual partitions, one running business applications while the other is running a game: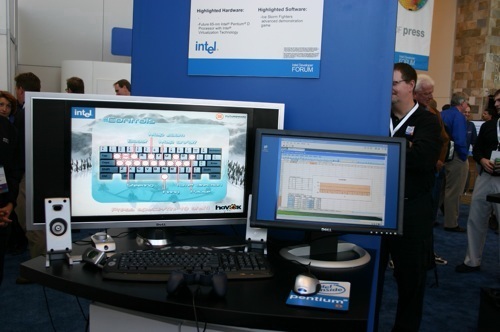 Although there is a fair amount of hardware complexity in enabling virtualization, the software exposed to the user remains quite simple. Switching between virtual partitions is as easy as can be: