Jetway has had many interesting products in the last couple of years. Smaller players in the PC Market often have a hard time getting noticed, and we applaud Jetway for bringing some unique products to market as a means of shining the spotlight on the Jetway brand. When we first heard of the Jetway nForce4 SLI board with 3 x16 PCIe slots, we figured it was just another interesting twist from Jetway. However, the idea is such a good one that we really wanted to take a closer look.
The first SLI motherboards provided SLI capabilities with a Paddle card that was reversed to switch between single x16 video and dual x8 operation.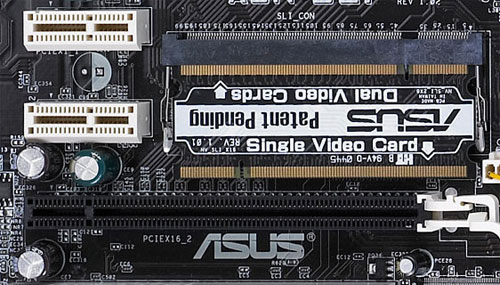 DFI reverse-engineered the paddle in their SLI design and came out with the very flexible, but cumbersome jumper solution for SLI switching.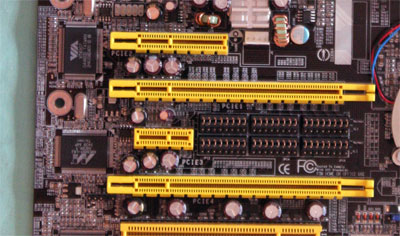 Other manufacturers like Asus have recently brought out SLI boards that use more expensive auto-switching technology where SLI can be turned on or off in BIOS. The advantage is mechanical simplicity, but the disadvantage is that overclocking performance may be compromised with a smaller range of overclocking than the more commonly used paddles and jumpers.
Jetway did a very clever and elegant rethinking of SLI in the design of the 939GT4-SLI-G, which is the subject of this review. All of the competing SLI boards use at least two-slot spacing between the two x16 slots to allow for double-width cards like the NVIDIA 6800 Ultra. Jetway used this fact to create a fresh new approach.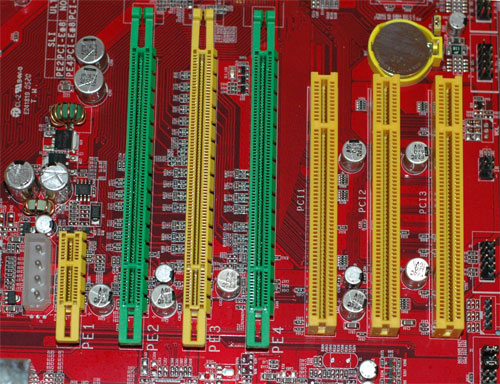 Jetway mounts 3 x16 PCIe slots single-spaced on their 939GT4-SLI. The outer slots, colored green, are configured as x8 slots and can be combined in SLI mode using the included SLI bridge. The middle x16 slot, colored yellow, is a single x16 PCIe slot. For single video, you use the yellow x16 slot. For dual video or SLI, you use the green slots.
Jetway does not need a paddle card, or jumpers, or switches in this arrangement. The design is simplicity in itself. What's more, this board theoretically could be a better performer without the paddle, jumpers or switches that can limit overclocking performance.