CPU Benchmark Performance: Science
Our Science section covers all the tests that typically resemble more scientific-based workloads and instruction sets. For our 2023 CPU suite, we've also added SciMark 2.0 which measures numerical kernels and various computational routines found in numeric coding.
We are using DDR5 memory on the Core i9-13900K, the Core i5-13600K, the Ryzen 9 7950X, and Ryzen 5 7600X, as well as Intel's 12th Gen (Alder Lake) processors at the following settings:
DDR5-5600B CL46 - Intel 13th Gen
DDR5-5200 CL44 - Ryzen 7000
DDR5-4800 (B) CL40 - Intel 12th Gen
All other CPUs such as Ryzen 5000 and 3000 were tested at the relevant JEDEC settings as per the processor's individual memory support with DDR4.
Science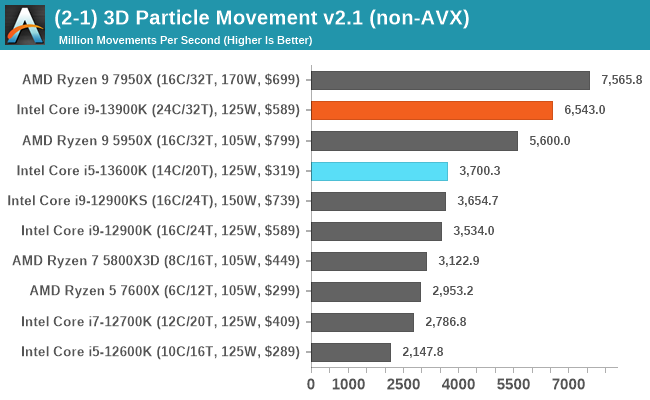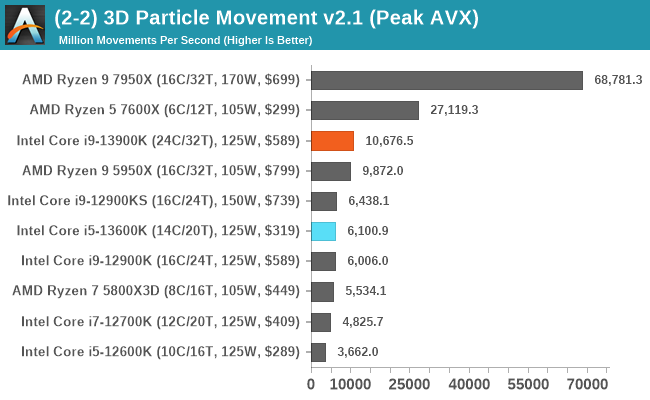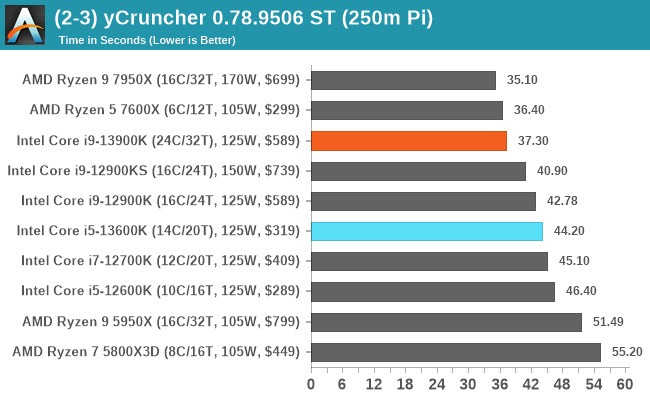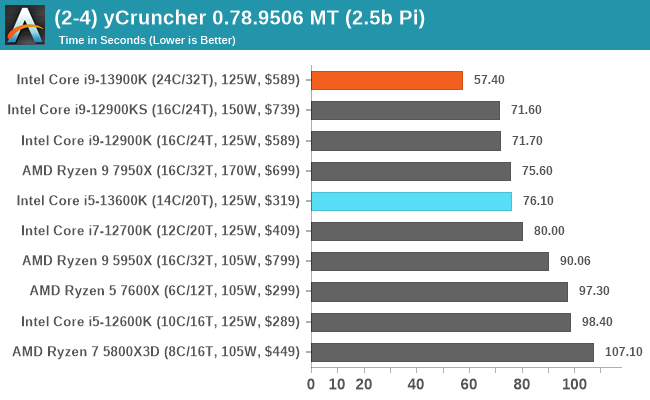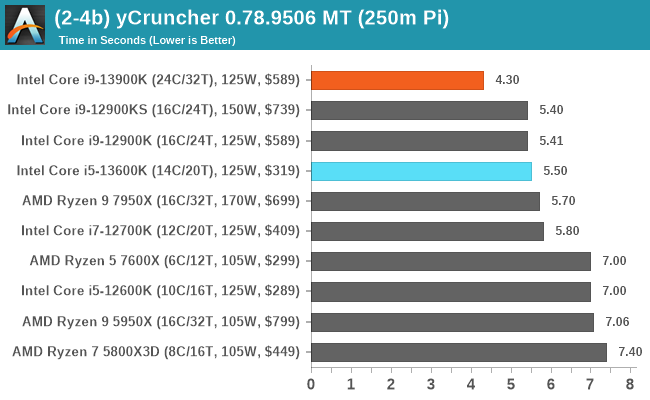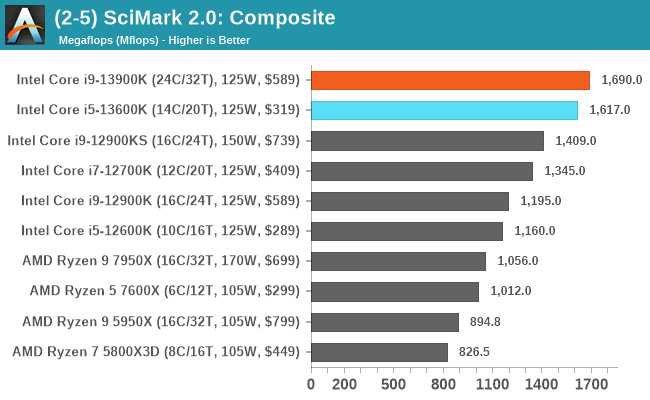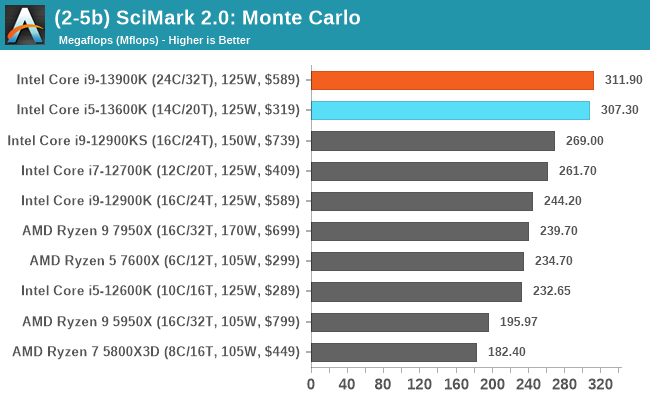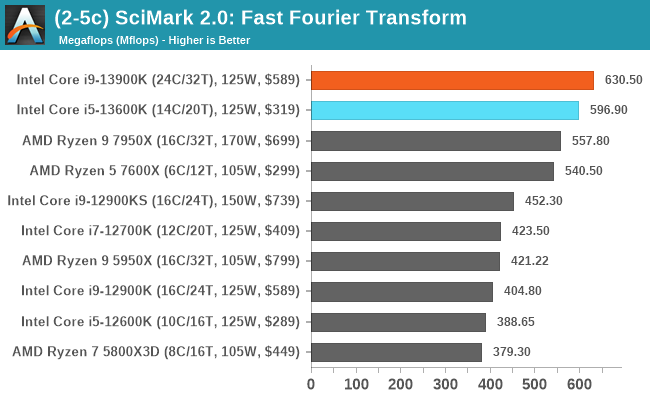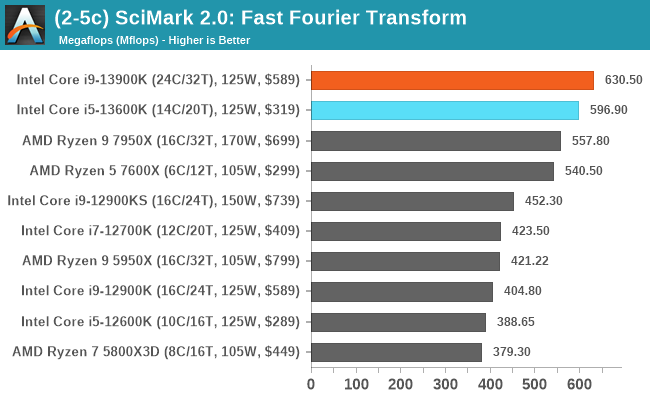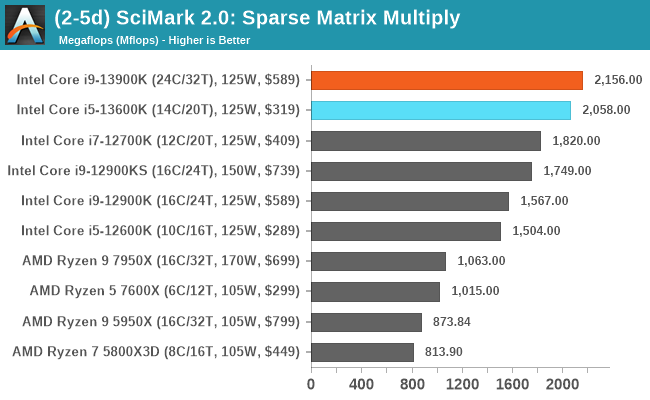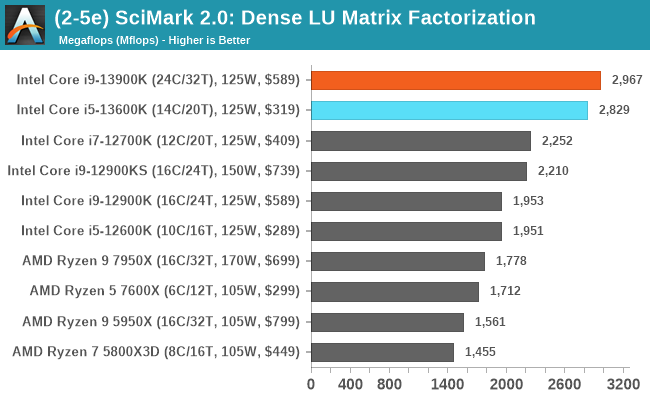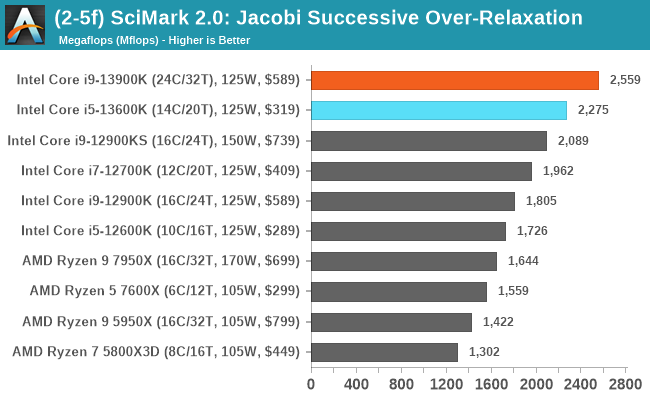 Outside of the 3DPM 2.1 AVX test (only Ryzen 7000 has AVX-512 enabled), the rest of the results are conclusive, the Core i9-13900K is very good as it dominates things in our SciMark 2.0 tests.
It is worth noting that in both 3DPM 2.1 (non-AVX) and in yCruncher, the AMD Ryzen 9 7950X is the clear winner in that battle, but even the Core i5-13600K does well against the previous Intel 12th Generation chips.