CPU Benchmark Performance: Legacy Tests
In order to gather data to compare with older benchmarks, we are still keeping a number of tests under our 'legacy' section. This includes all the former major versions of CineBench (R15, R11.5, R10) as well as Geekbench 4 and 5. We won't be transferring the data over from the old testing into Bench, otherwise, it would be populated with 200 CPUs with only one data point, so it will fill up as we test more CPUs like the others.
We are using DDR5 memory on the Core i9-13900K, the Core i5-13600K, the Ryzen 9 7950X, and Ryzen 5 7600X, as well as Intel's 12th Gen (Alder Lake) processors at the following settings:
DDR5-5600B CL46 - Intel 13th Gen
DDR5-5200 CL44 - Ryzen 7000
DDR5-4800 (B) CL40 - Intel 12th Gen
All other CPUs such as Ryzen 5000 and 3000 were tested at the relevant JEDEC settings as per the processor's individual memory support with DDR4.
Legacy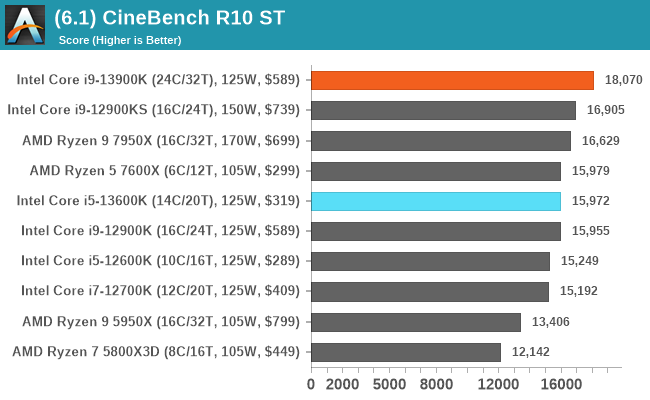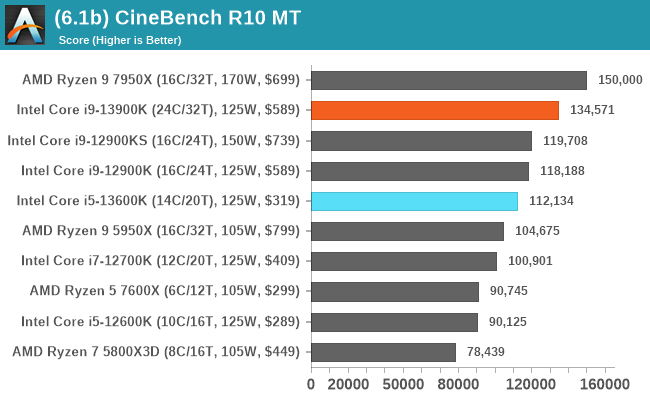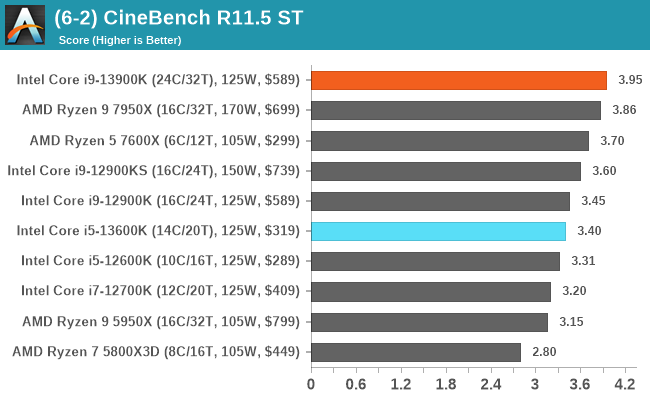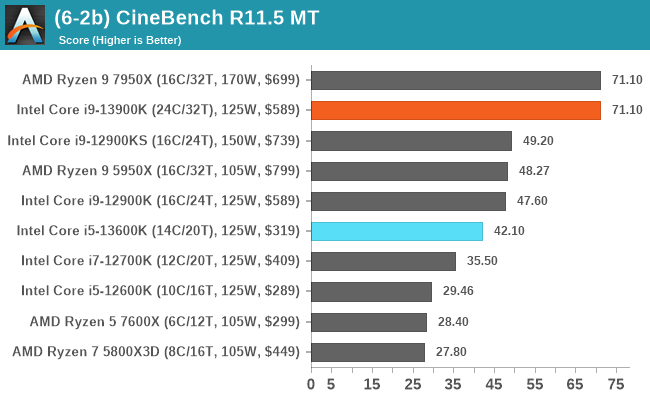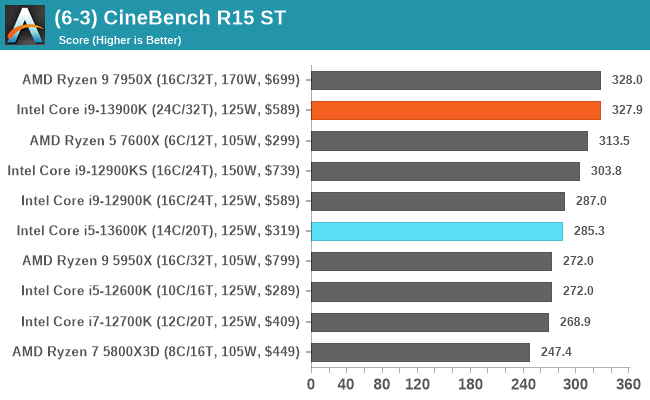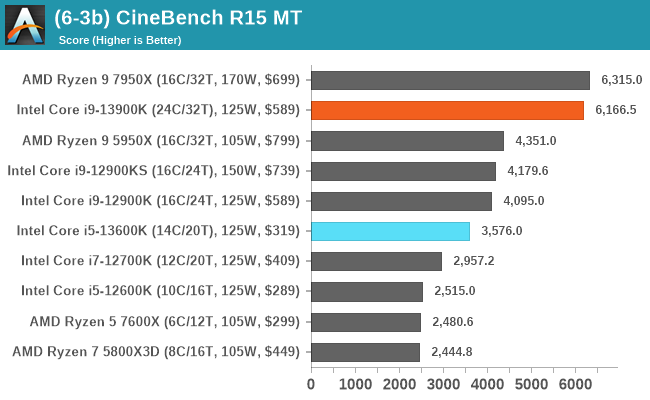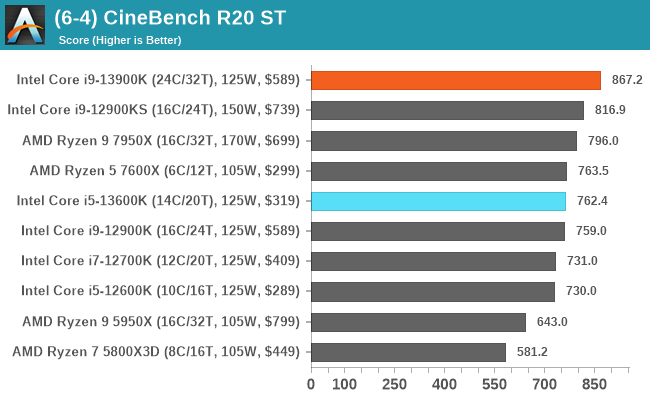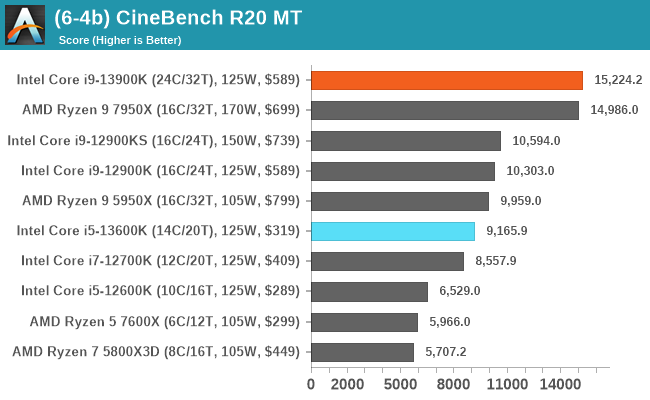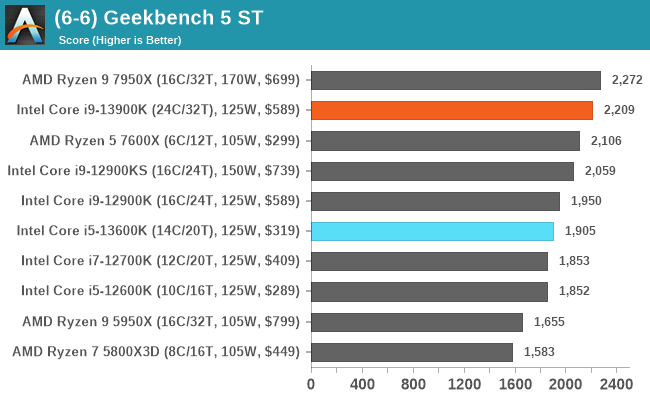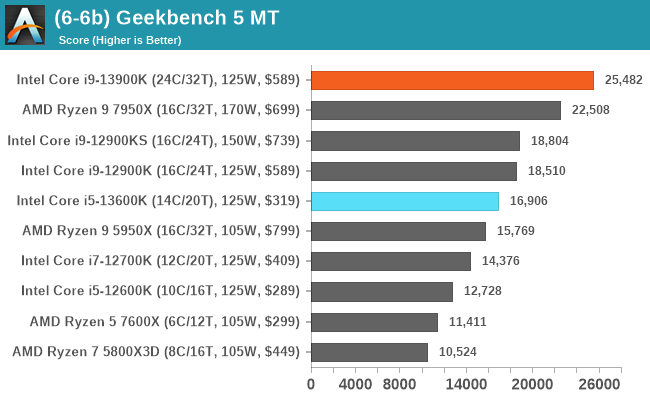 In our older string of tests which are widely outdated, or they don't fit into a specific category, the Core i9-13900K takes the crown in some, competes for neck and neck with the Ryzen 9 7950X in others, or it goes the other way. In the single-threaded tests, there's some variance, but not much in the top end where things look to be very close.