CPU Benchmark Performance: Simulation
Simulation and Science have a lot of overlap in the benchmarking world. The benchmarks that fall under Science have a distinct use for the data they output – in our Simulation section, these act more like synthetics but at some level are still trying to simulate a given environment.
In the encrypt/decrypt scenario, how data is transferred and by what mechanism is pertinent to on-the-fly encryption of sensitive data - a process by which more modern devices are leaning to for software security.
We are using DDR5 memory on the Core i9-13900K, the Core i5-13600K, the Ryzen 9 7950X, and Ryzen 5 7600X, as well as Intel's 12th Gen (Alder Lake) processors at the following settings:
DDR5-5600B CL46 - Intel 13th Gen
DDR5-5200 CL44 - Ryzen 7000
DDR5-4800 (B) CL40 - Intel 12th Gen
All other CPUs such as Ryzen 5000 and 3000 were tested at the relevant JEDEC settings as per the processor's individual memory support with DDR4.
Simulation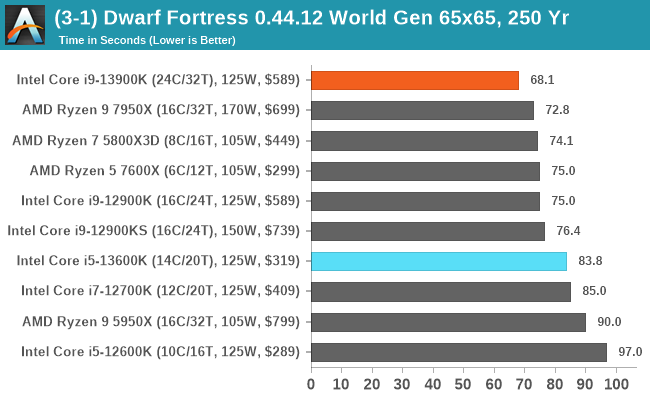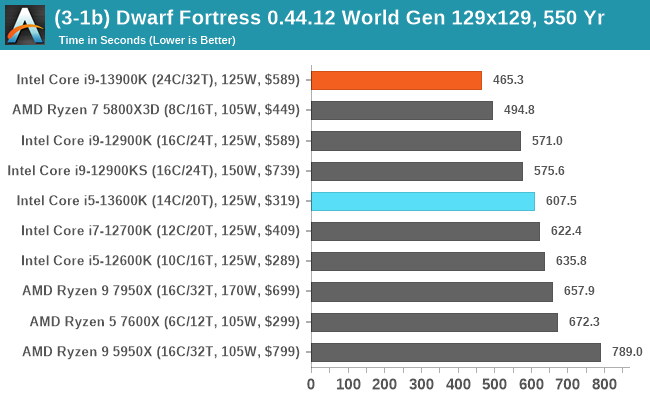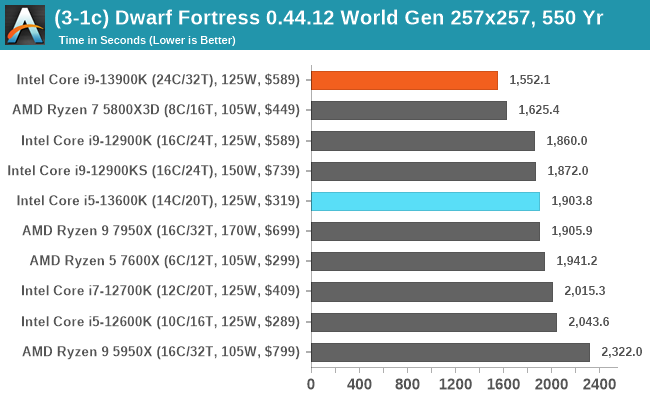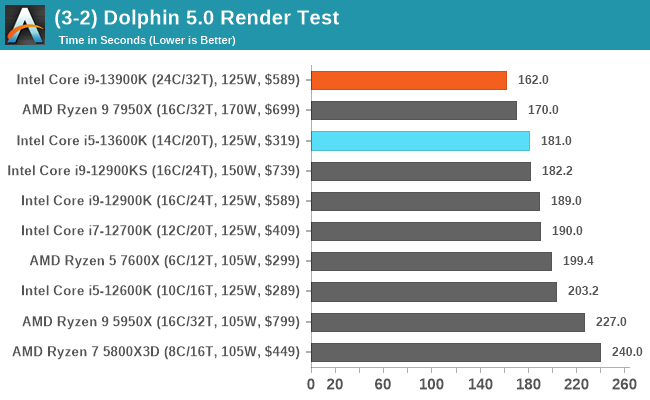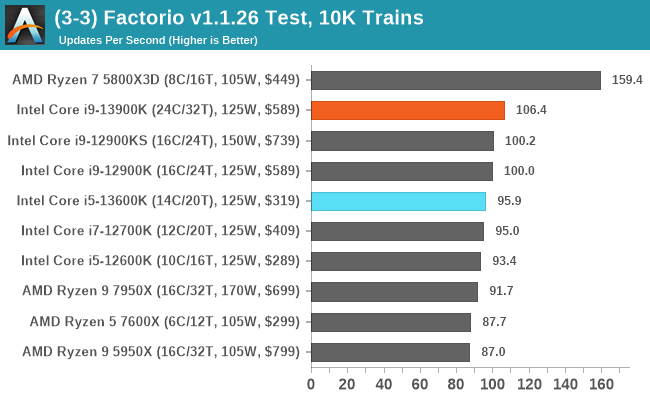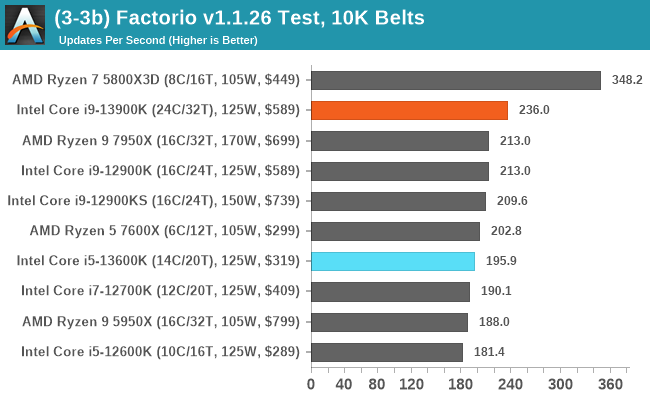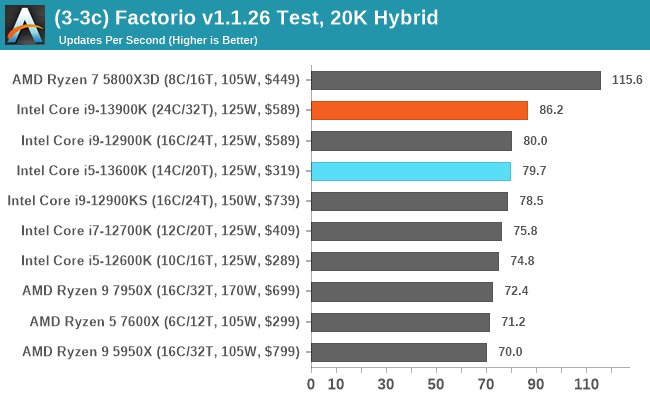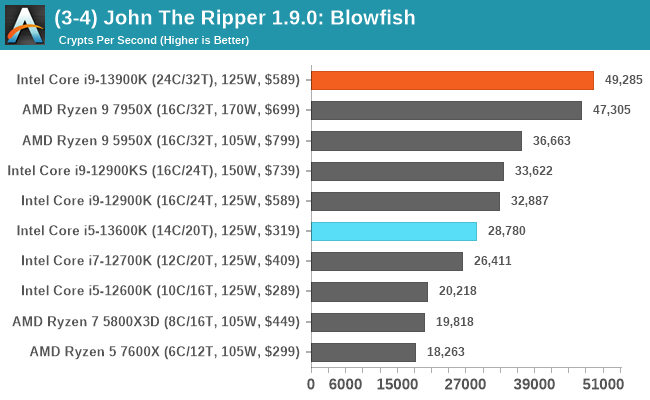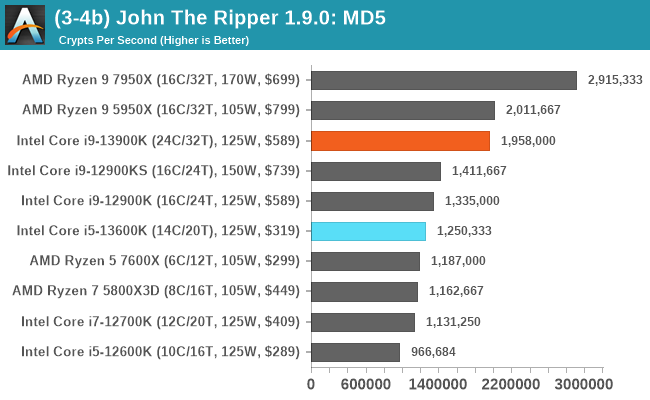 Outside of the AMD Ryzen 7 5800X3D's dominance in our Factorio testing, the rest of the results paint an interesting picture; the Core i9-13900K excels in simulations. Whether that's the addition of eight more efficiency cores over the Core i9-12900K, or that it's also partly due to increased core clock speeds, if it works, it works. The AMD Ryzen 9 7950X is also a solid contender, however, and it tears the competition a new one in our new John the Ripper MD5 test.