Gaming Performance: 720p and Lower
All of our game testing results, including other resolutions, can be found in our benchmark database: www.anandtech.com/bench. All gaming tests here were run using a variation of 720p resolutions and at minimum settings.
We are using DDR5 memory on the Ryzen 9 7950X and Ryzen 5 7600X, as well as Intel's 12th Gen (Alder Lake) processors at the following settings:
DDR5-5200 CL44 - Ryzen 7000
DDR5-4800 (B) CL40 - Intel 12th Gen
All other CPUs such as Ryzen 5000 and 3000 were tested at the relevant JEDEC settings as per the processor's individual memory support with DDR4.
Civilization VI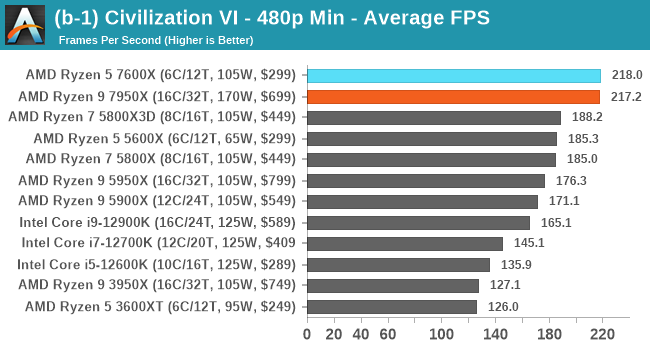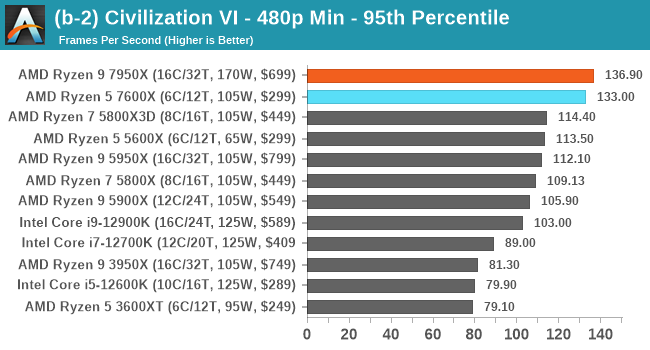 World of Tanks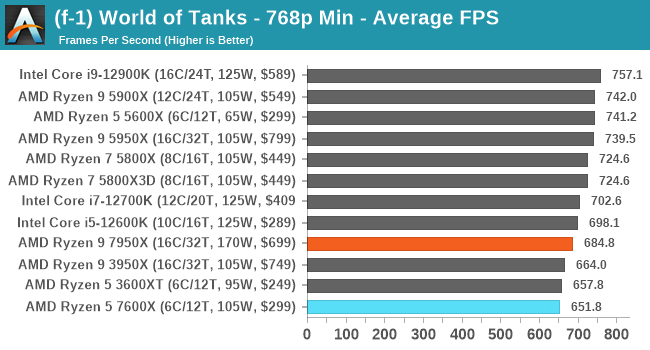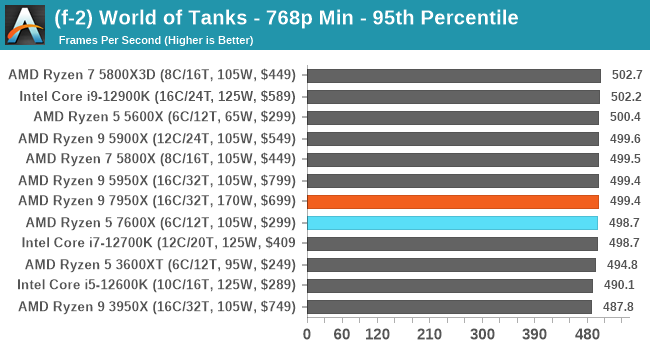 Borderlands 3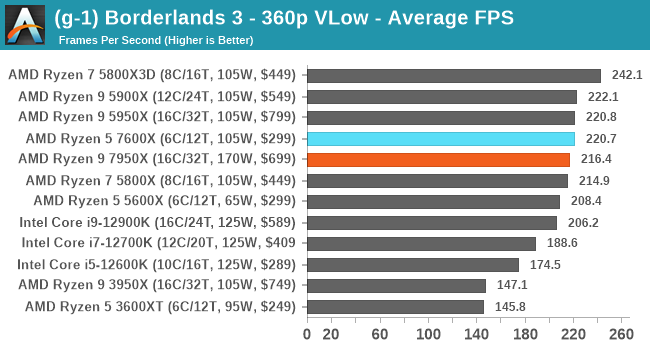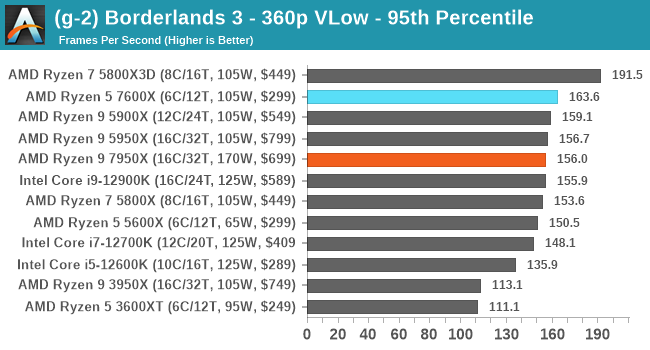 Far Cry 5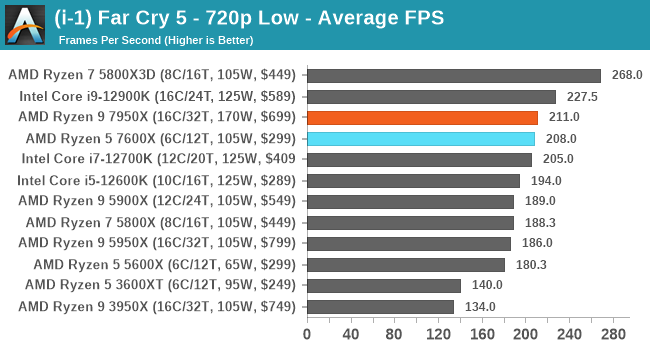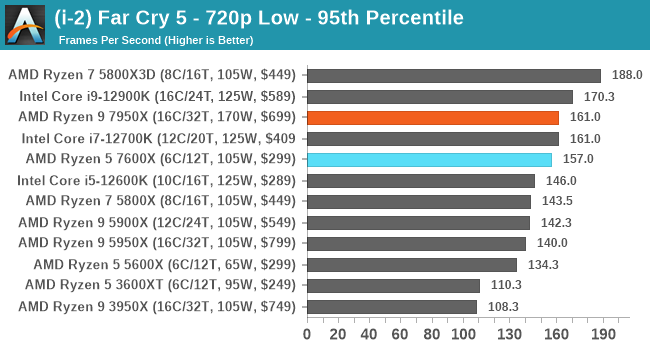 Grand Theft Auto V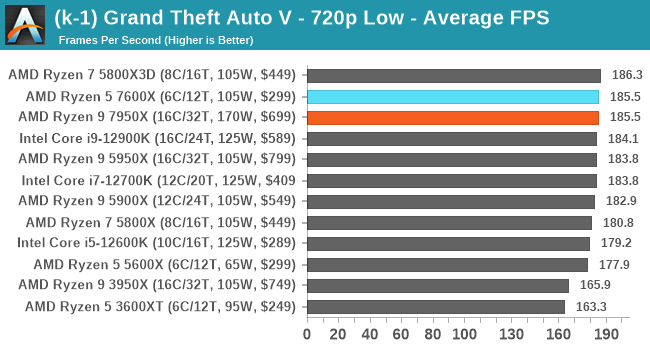 ~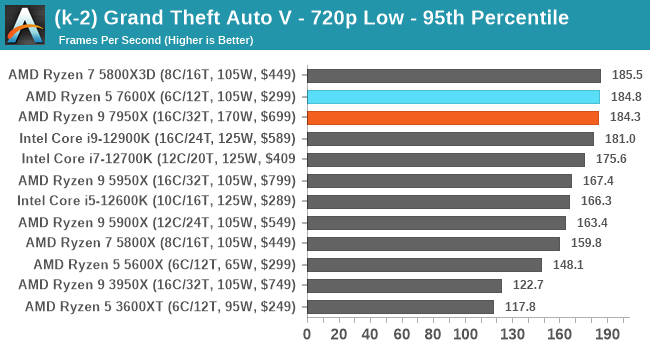 Red Dead Redemption 2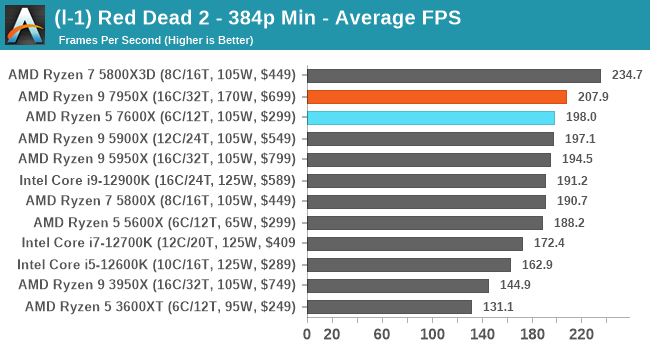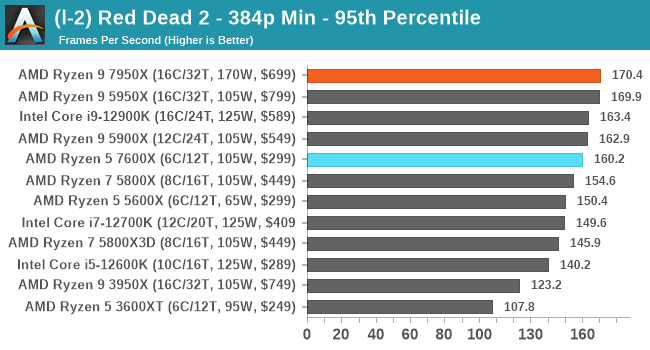 Strange Brigade (DirectX 12)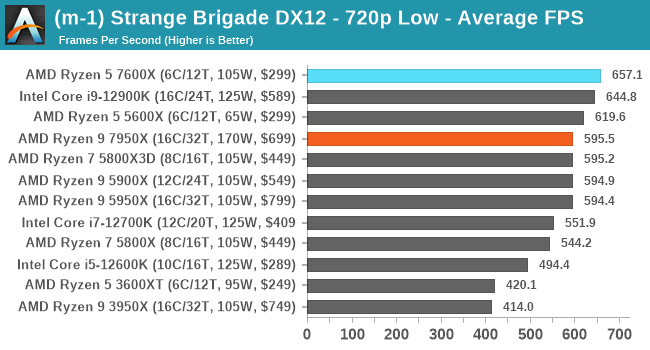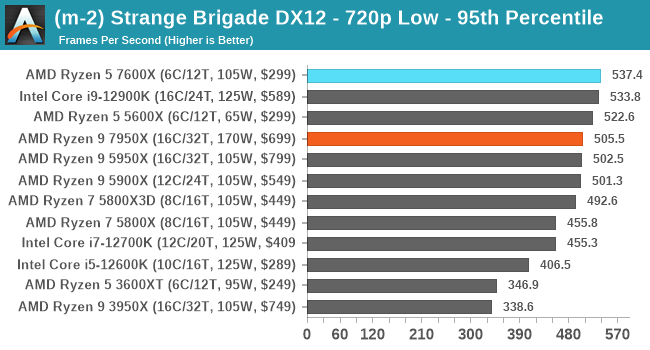 Strange Brigade (Vulcan)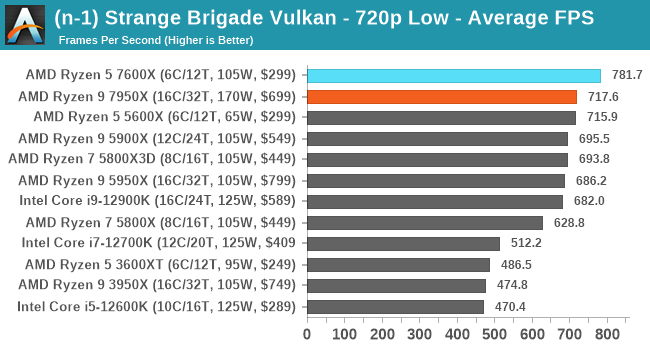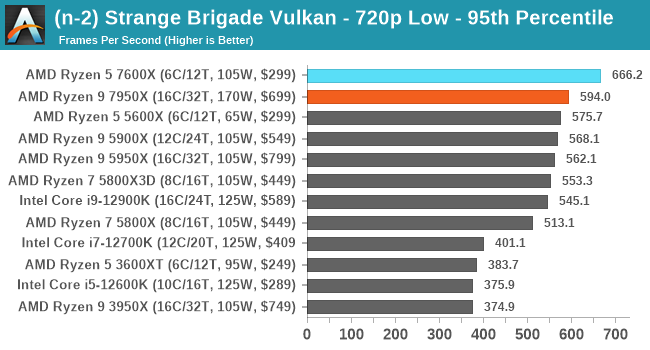 When it comes to gaming at lower resolutions such as 720p and 480p, there are more frames for the processor to, well, process, so this is where the CPU can show its limitations more so as opposed to GPU. In Civilization VI at 480p, we see the Ryzen 7950X and 7600X decimate the competition by around 15%.
What's interesting is that in some of our titles including Strange Brigade and Grand Theft Auto V, at least when using lower resolutions, the Ryzen 5 actually out performs its more expensive Ryzen 9 counterpart.