Several weeks ago, we took a closer look at ULi's newest AMD chipset in
FIRST LOOK: ULi M1695 PCIe/AGP Socket 939 for Athlon 64
. We were impressed with what we found - a chipset with competitive performance that fully supported PCI Express and AGP 8X.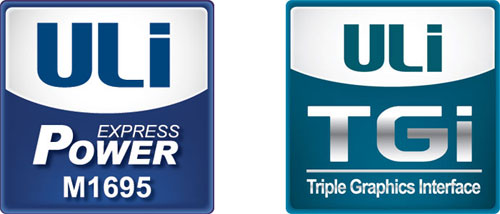 The combination of the ULi M1695 HyperTransport PCI Express Tunnel Chip for AMD Athlon 64 platforms with the M1567 South Bridge turned out to be uniquely suited to current AGP owners. Some other chipsets and boards have found ways to combine PCIe and AGP on a PCIe board, but there were always performance compromises with AGP performance, which was normally derived from the slower PCI bus. The ULi M1695/M1567, on the other hand, provided AGP performance without compromise, as well as competitive PCIe graphics support.
ULi promised even more, as they told us a second M1695/M1567 Reference Board would soon be available that supported all the modes of the first board plus Dual PCIe graphics and the possibility of SLI mode on release boards. With all the pluses of the original ULi Reference Board, the follow-up with dual 8X PCIe slots plus AGP was an exciting prospect! As soon as we got our hands on ULi Reference Board 2, we quickly ran it through its paces to bring you our test results.
As promised in Part 1, performance of the ULi chipset features was also evaluated. ULi is also the south bridge choice for some ATI Radeon Xpress 200 motherboard makers. This makes it important to compare the performance of on-chip features like USB.