The Card
So far, all three cards that we've tested (including this one) look exactly the same except for the sticker on the heat sink. Here's a shot of the card.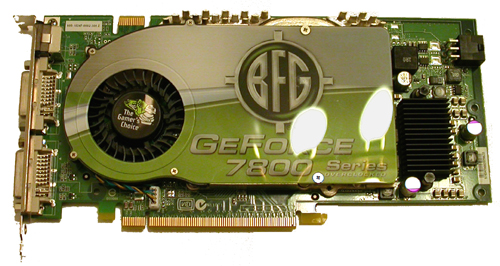 BFG simply has the name of the card over a silver and greenish background. Strictly going by looks alone, of the three 7800 cards that we've reviewed, we prefer the clean black look of EVGA's card, with MSI's angel at a close second. For many people, of course, looks are about the least important factor when choosing a graphics card. Performance, noise, and heat levels are all more important concerns unless you use a case with a window.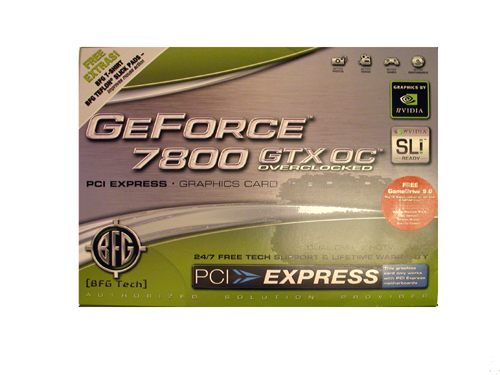 As you can see, the box looks similar to the heat sink. No games come bundled with the BFG 7800GTX OC, but it does come with a BFG promotional shirt for those who like to provide free advertising for their graphics card manufacturer.
As we said earlier, this card comes factory- overclocked. The core clock is set at 460MHz, which doesn't give it an advantage over EVGA's 450MHz factory overclock, given NVIDIA's clock speed indication issues. What
does
give it an advantage is that BFG's memory clock is set at 1.3GHz, out of the box. This is worth noting because it should mean higher performance in certain games and settings. We'll see how much higher in the performance section.