Introduction
We've been enjoying the testing of NVIDIA's 7800 series, and are continually impressed by how much it makes our favorite games come to life. While most of the tests that we do here are strictly scientific in nature, rest assured, we've spent countless hours of special extra-curricular Battlefield 2 tests, making absolutely sure that these cards provide the most enjoyable game play experience possible.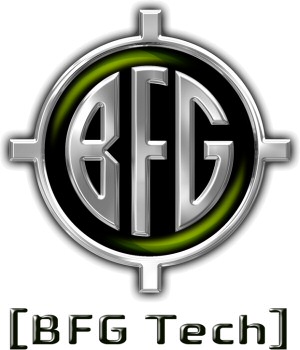 This marks the third in our series of articles on NVIDIA's 7800 line of graphics cards and today, we'll be looking at the BFG GeForce 7800GTX OC. Yes, it does come factory- overclocked as the name suggests, and we've been very interested to see how this card rates compared to the other two that we've tested, specifically with the EVGA e- GeForce 7800GTX, which also is sold factory- overclocked.
This is something that we've mentioned before, but keep in mind that this and all other articles in this series will be focusing
only
on the 7800 line of cards, comparing the different manufacturers' versions to each other. If you'd like to see how the 7800 stands up to older graphics cards such as the 6800, please refer to our
G70 article
.
As always, we'll be running tests using some games with and without AA and comparing the results to the other cards. We'll also look at how the BFG overclocks (above the factory- overclock), how much heat and noise the card generates, and what kind of power load that it generates. We will then make a recommendation based on these factors as to which of the 7800's that we've reviewed so far would be the best choice.
Given the recent issues that we've seen with how NVIDIA cards overclock, there's no telling what kind of performance similarities we may see. For instance, we've seen that there are different plateaus between gains, and despite what the core clock indicator states, there is really little to no increase in speed. So, while the EVGA 7800 comes factory-clocked at 450MHz, and the BFG at 460MHz, that doesn't necessarily mean that the BFG will out-perform EVGA's. We'll look more closely at this in the overclocking section. But for right now, let's take a look at the card itself.