Sapphire PURE Innovation
Sapphire will release the first in their new PURE motherboard series around August 5th. The top enthusiast board, based on the Grouper Reference Board, will be the PURE Innovation. This is based on the discrete video version of the Radeon Xpress 200 chipset for AMD Athlon 64 Socket 939. There will also be another version based on the RS480 integrated graphics version of the same chipset.
Sapphire and ATI have done an outstanding job of making the PURE ATI board stand out. This starts with silver foil Sapphire packaging...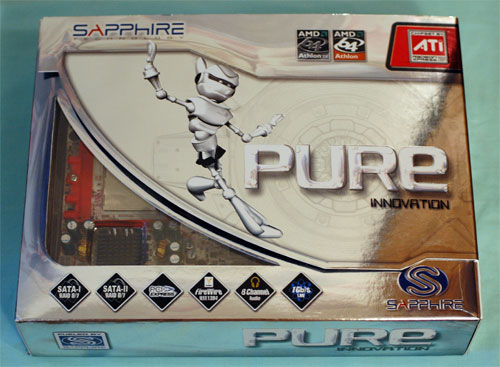 ...to the board window behind the outside flap...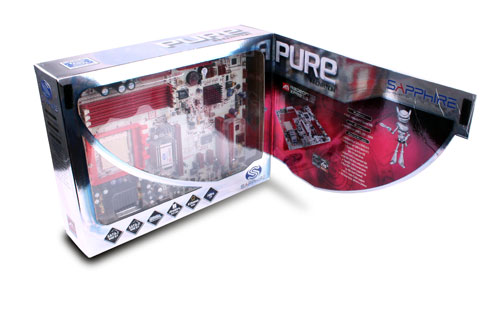 ...to the standout white motherboard with red lettering.