The Card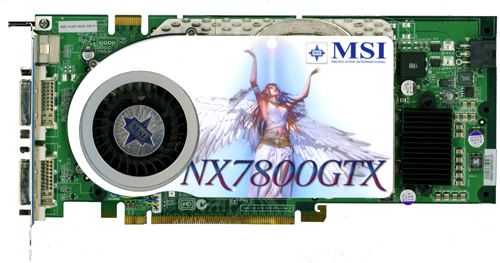 So far, there haven't been any differences in the look of the 7800's that we've tested except the sticker on the heat sink. As you can see, this one has a GC angel on it over a white background. For some of the more extravagant enthusiasts/modders out there, this card may not pack the visual punch necessary to inhabit the flashiest setups. On the other hand, those who plan on buying this card for performance alone should not experience any loss at hiding away the graphic. The box has basically the same design as the heat sink.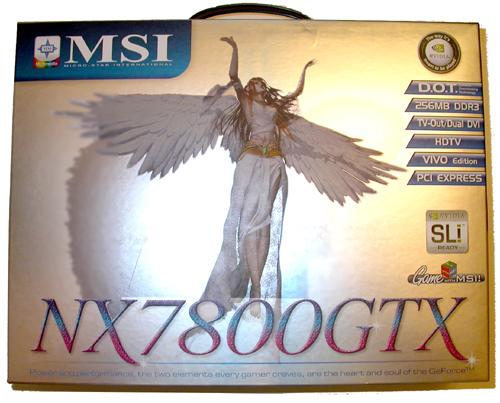 The MSI does not come overclocked as did the EVGA. In the long run, slower parts should end up being cheaper. For those in the market for a 7800, pay close attention to whether the advantage factory overclocked cards have is worth the premium. The NX7800 GTX currently sells from about $535 to $550.
One nice feature with this card is that it comes bundled with The Chronicles of Riddick: Escape from Butcher's Bay. This is an excellent game and should look beautiful with any card that can run in shader mode "2.0++" (as the game labels its mode that supports soft shadows).
Another thing we should mention is that all the 7800 cards that we are testing, including this one, have dual-link DVI, but only on one port. The Silicon Image TMDS chip is under the heat sink near the fan. This allows very high resolutions to be run on monitors that support it. For instance, Apple's 30 inch Cinema Display requires Dual-Link DVI to support its native resolution of 2560x1600.