The System
The GA-K8AMVP Pro is based on the ATI's latest RD480 chipset paired with a ULi south bridge and features CrossFire support. We'll be taking a closer look at this board as well, as Gigabyte tells us that it can even support 2x 3D1 cards. The board looks very similar to Gigabyte's NF4 SLI boards, including the selector paddle for configuring the PCI Express ports. Flipped to single GPU, the first PCI Express slot gets 16 lanes, and flipped to multi GPU mode will run each slot at x8.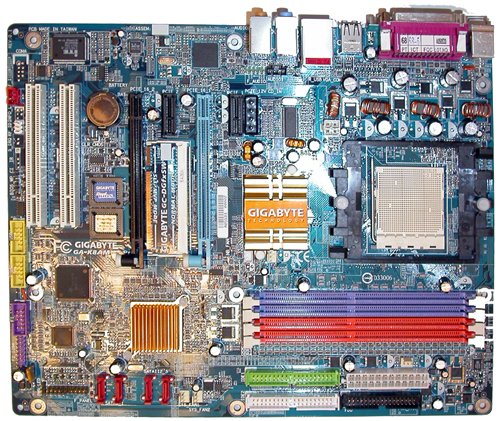 The board itself is stable and runs well. We had no problems with the platform while running our tests, and performance seems to be very solid. On this board, the master card had to be plugged into the slot closest to the CPU.
Our CrossFire master card looked very similar to a regular X850 XT. The port furthest from the motherboard connects to the dongle, which plugs into the monitor as well as the port closest to the motherboard on the slave card.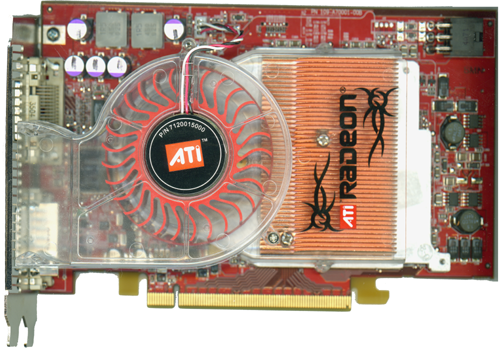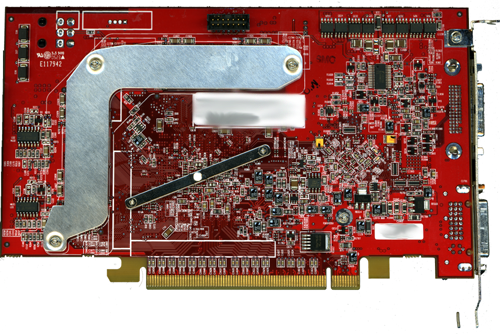 The card really does look a lot like a normal X850 XT, but we can see that the solder points for the Rage Theater chip are missing and there are quite a few components on the board in its place. All this circuitry (along with a couple of surface-mount LEDs) is likely part of the hardware needed to combine the output of both cards for final display. NVIDIA's parts don't need quite as many additional board components, as the GPU has die space committed to multi-chip rendering and all the work is done on the GPU and in the frame buffers.
That's not to say that ATI's solution is less adequate. Since the DVI port is inherently digital, the external dongle does nothing to lower image quality like the old analog dongle that 3dfx used to employ for SLI.
Before we get to the benchmarks, we will note again that with the early hardware and drivers, we had some trouble with some of the games and settings that we wanted to run. We tested most of the games that we ran in our recent 7800 launch article, but we ended up seeing numbers that didn't make sense. We don't have any reason to think that these problems will remain when the product launches, but it does shorten the list of games that we felt gave a good indication of CrossFire's performance.
For our tests, we used
numbers from our original 7800 GTX review
. The system (except for the motherboard) is the same as the setup used in the 7800 review (FX-55, 1GB 2:2:2 DDR400, 600W PSU, 120GB HD).
And what are our results? Take a look.